For some students finishing school in December, graduation is right around the corner. Job hunting is currently on many college students' minds.
How Many People are Unemployed Nationally?
Several media outlets are reporting the possibility of another recession. With this news, students may need to try harder when with looking for a job.
However, according to the Bureau of Labor Statistics, the unemployment rate for students with a college degree has decreased. In August 2018, the national unemployment rate for people age 25 and older with a bachelor's degree or more was 2.1%, while in 2017, it was 2.4%.
How Many UGA Students Find Jobs?
According to the UGA Career Center website, students of the class of 2018 did well for themselves.
Of the 8,130 graduates of the Class of 2018, 63% of students found work full-time. Within the graduates who worked full-time, 58% were employed before graduation and 98% found a job within six months of finishing college.
This year, some students who are graduating soon are still looking for jobs. Sebastian Lara, a senior supply chain management major from Alpharetta, will graduate in December. He is still searching for employment, but he has a positive mindset.
"It's a little stressful, but I'm pretty confident in my ability to find something. I think that having a degree from the University of Georgia is going to lead me to some good opportunities," Lara said.
Lara said he mainly has been looking online for a job. He has a tip for other students also wanting to find a job.
What Are Some Tips to Landing A Job?
Whitney Denney, the career consultant at the UGA Career Center, said they had a record turn out at the career fair last week. She noticed many employers are looking certain aspects in a prospective employee.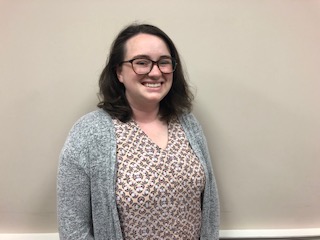 "One thing we hear employers are looking for is leadership, so any type of on campus leadership opportunities is always something really valuable to have on a resume," Denney said.
Denney also said hands on work is valuable, including internships and the intern for a day program that UGA offers.
She said many students have internships starting early in their college career, either with an on-campus organization or off-campus during the summer.
"We see a lot of on-campus involvement, which is really great," Denney said. "Something else that we see is people having internships. Sometimes people having multiple internships. Those are always great things to see on a resume as well."
The key is to start applying as soon as possible. Denney says it takes some students a while to find a job.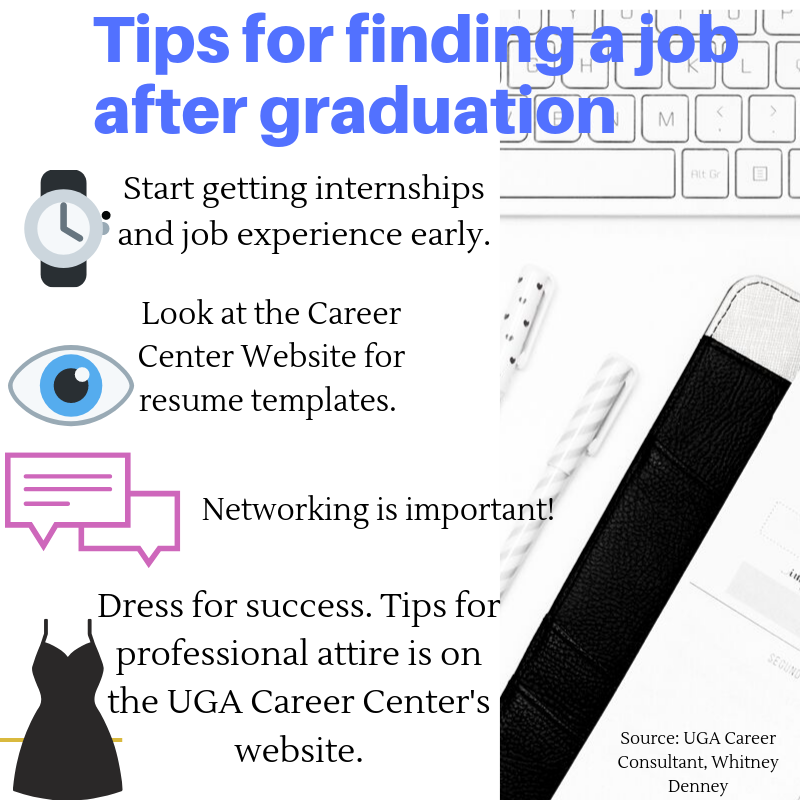 "I think a rule of thumb is to plan on six months from when you start applying to the time you start a position, but again that is very much an arbitrary number," Denney said. "I think the key here is to remember to plan ahead and start laying the groundwork early."
Denney also said networking is an important stop in the job hunt process.
"Networking is really important, especially for students studying in the communications industry," Denney said. "So it's important to have a LinkedIn Profile that you are updating often and using frequently. There are also opportunities to use LinkedIn to connect with employers in your industry."
How The UGA Career Center Helps
The Career Center tries to help students be successful after college. Their website offers a lot of different resources. For example, students can download resume templates on the website. There is also information of what professional attire to wear at an interview on their website.
The UGA Career Center also allows students to sign up for a mock interview, so they can practice for an upcoming job interview.
For students who need resources where to apply, the website has under the majors/careers tab places where students in the past have found a job.
Julia Sanders is a senior majoring in journalism.