Athens, GA – The University of Georgia cancelled school for today at 9 PM yesterday. Kids at heart were excited to hear they would have an official Snow Day. So, what did they do? Here is a list of the top 5 things to do on your snow day:
5. Have a snowball fight. Find a friend (or an enemy) and hash it out in the snow.
4. Go Sledding. All you need is a make shift sled, a hill, and some laughter. Students have used trash can lids, dining hall trays, cookie sheets, and even old posters.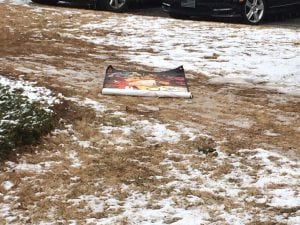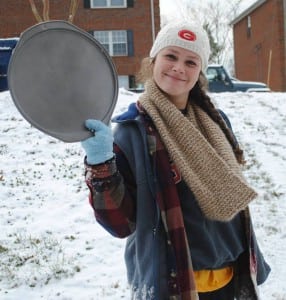 Courtesy: Allison Carroll >
3. Build a snowman. Yes, it is still possible to make a snowman with one inch of snow. You can keep it small or go all out.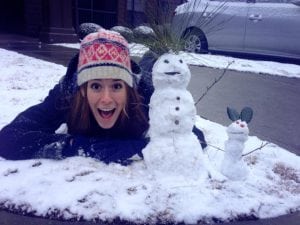 Courtesy: Liz Parr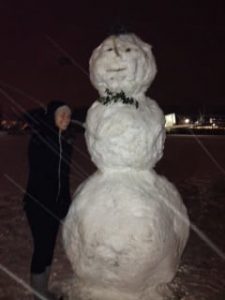 Courtesy: Reporter Alexa Knowles
2. Draw on cars. Need to express yourself in this snowy weather? People are expressing their opinions on the nearest snow covered car. You can find pictures, Greek lettering and some other thoughtful expressions.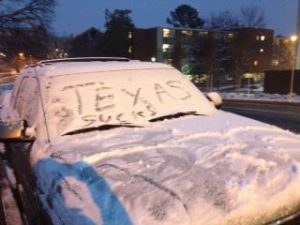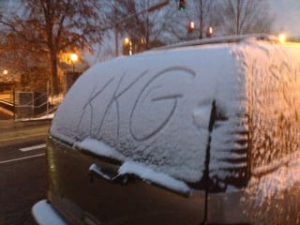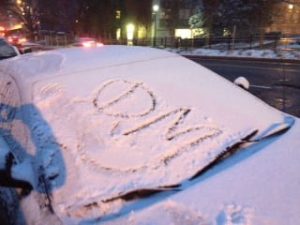 Courtesy: Reporter Alexa Knowles
1.
The number one thing to do on a Snow Day is stay inside, relax, and stay warm. Enjoy your day off!
Reporter: Devyn Mullis