Graduation is a month away! Still looking for the perfect place to get some graduation photos?
Here's a list of some of the best spots UGA has to offer:
The Arch
Even the most well-known spots on campus can be made into creative backdrops! Try different angles for each photo, go at different times of the day and don't be afraid to move around.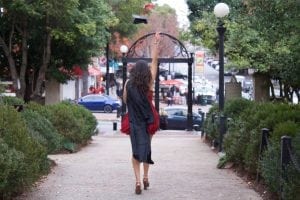 Throw your cap! Walk like you own it and wear bright colors to make your pictures more interesting.
2. Ancient Greek-Style Buildings and Columns
Let's face it – we all know where to find at least two of these buildings around campus!
A couple of the most popular buildings with this architectural style are right by the Arch. Don't be afraid to move around and find a more creative angle; close-ups are always a good choice for these types of photos!
3. The Chapel Bell
This UGA landmark is a great place to snap some memorable photos. Located on North Campus near downtown, this can be an interesting spot for some candid movement photos.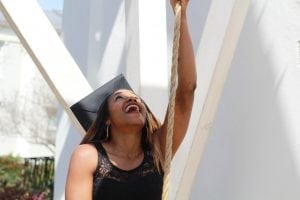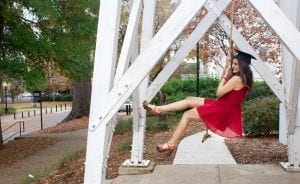 4. Herty Fountain
The most famous fountain at UGA makes for some distinctive pictures at any time of the year. For graduation photos, specifically, be creative! Don't just stand there and take pictures of you posing in front of it – dive in and maybe dance around! This is a celebration, after all.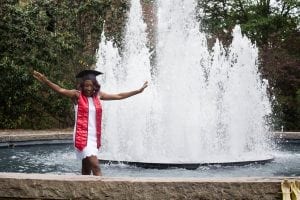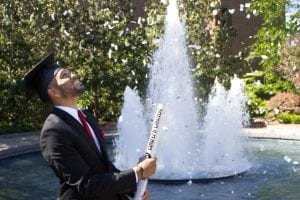 5. Walking areas
Take advantage of the plentiful green areas UGA has to offer! Have your photographer shoot some candid photos of you walking across some of campus's most well-known spots.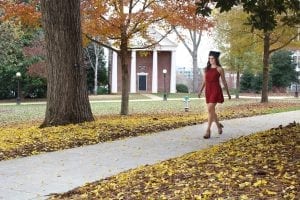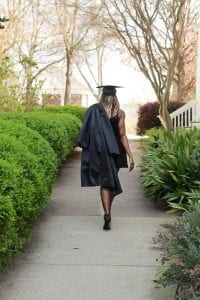 6. Sanford Stadium
Despite the construction going on at the north end of the stadium, Sanford is still one of the most picturesque places to take some grad pictures. It can be a great place for a couple of landscape shots!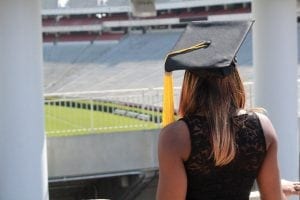 7. Vince Dooley Statue
This is a UGA landmark that any football fan would be lucky to have in their photos! Located outside of the UGA track, this also offers a great view of the track and field, itself.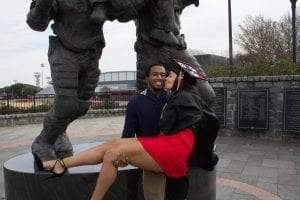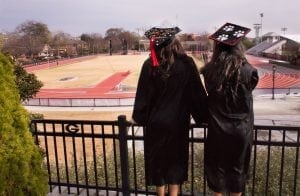 8. Significant Locations to You
We all have that one spot on campus where we spend most of our time. Head back over there and take some pictures to last a lifetime!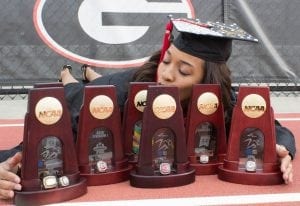 9. With the Significant People in Your Life
Don't forget to snap some pictures with the significant people (and pets) that have been by your side throughout your college journey!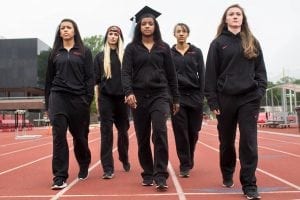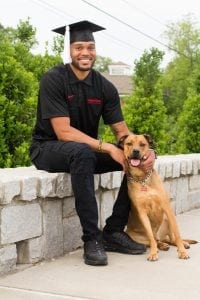 For all those people who have helped you along the way, this can be a wonderful homage paid to them that will last a lifetime.
Extra Tips:
Go to the Arch at Night!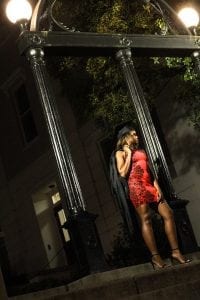 Try Long Exposure Shots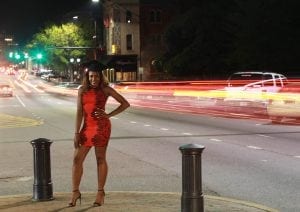 These can be super fun and interesting to look at, but they're not the easiest to shoot if you're not too familiar with your camera. Check out this tutorial from youtube that can help you learn more about how to capture these images.
Have Fun!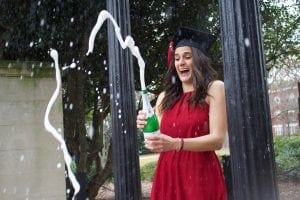 By: Tatiana Gusin
(Pictures by Tatiana Gusin)