The University of Georgia has instituted a variety of classroom instructional formats, which have posed both benefits and obstacles to the success of its students' learning experiences since the COVID-19 pandemic began.
Why It's Newsworthy: UGA students and faculty are having to adjust to different learning formats due to the COVID-19 pandemic. Parents of UGA students and people in the Athens community may not know what this transition looks like for the UGA community.
The fall 2020 semester was spent mostly online because of the uncertainty that the pandemic brought for student safety. In early November of 2020, UGA sent a message to the students to prepare them on what to expect in the following spring semester. UGA announced that "classes will be taught using one of five instructional formats: fully face-to-face, hybrid synchronous, hybrid asynchronous, online synchronous, or online asynchronous."
The University of Georgia has encouraged professors to have more face-to-face instruction this semester. Professors who want to give their students the opportunity to be in-person or online depending on what they're comfortable with, have instituted a hybrid class schedule. Taking into account the size of the class, students are split in half where some come in-person during their class time, while the other half are on zoom and vice versa. Each professor may have a different set up that works best for their course and class size.
"Our instruction has been like the rest of the university; we are able to do small classes face-to-face, other classes we can do hybrid, we have some fully online, and some in other forms of hybrid…," Denise Spangler, dean of the College of Education, said. "We have been a leader at the university with online education, so we were well positioned to move to online, but we are following the university's lead and trying to do as much in-person instruction for the students who want it."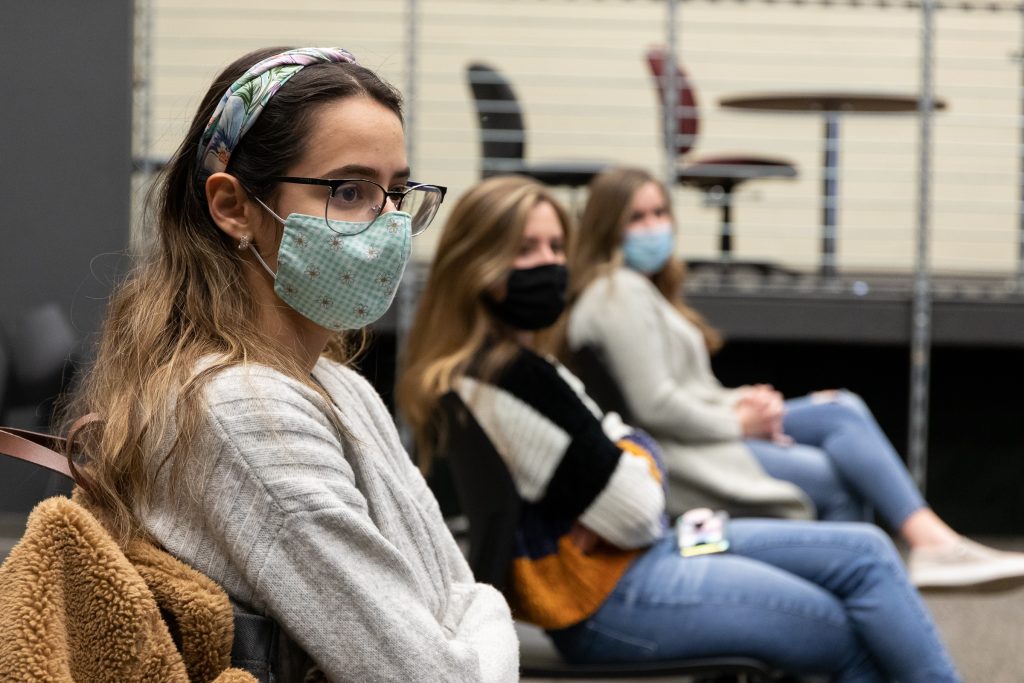 Students learn in many different ways, so no one type of learning is going to work for everyone. "VARK" is an acronym for the four different learning styles; visual, auditory, reading/writing and kinesthetic. Some people can identify with multiple learning styles and "studies estimate that somewhere between 50 and 70 percent of the population" will fit into this group.
Stephanie Jones, a professor in the Department of Educational Practice and Theory, said "some young people seem to be thriving when they're in a remote learning condition, and other people are really struggling… in-person instruction varies widely and in that case, we can also assume that remote instruction varies widely."
When the pandemic caused the University of Georgia to cancel in-person classes for the remainder of the spring 2020 semester, professors had to completely redesign their courses to accommodate online learning.
One of the main benefits to online learning is the informality and versatility of Zoom classes, according to Dean of Grady College of Journalism and Mass Communication Charles N. Davis. Students can attend class from anywhere and have a "more casual conversational" class. Davis said something he misses, since the pandemic has caused classes to move online, is actual interactions outside of the classroom — the interactions and hallway chatter in Grady College.
Several students said online classes can cause them to be distracted more easily and have less motivation for engaging in classroom discussions and completing assignments.
"In person, you're forced to pay attention; meanwhile, at home you have your phone, laptop, TV, and you have so much more distractions," said Huntley Rogers, a third-year marketing and applied biotechnology student.
When the fall semester of 2020 began, students were worried for their mental and physical health during the pandemic and transition to online learning. More than 4,400 students signed a petition to have an optional pass/fail grading system, which was turned down by the University System of Georgia.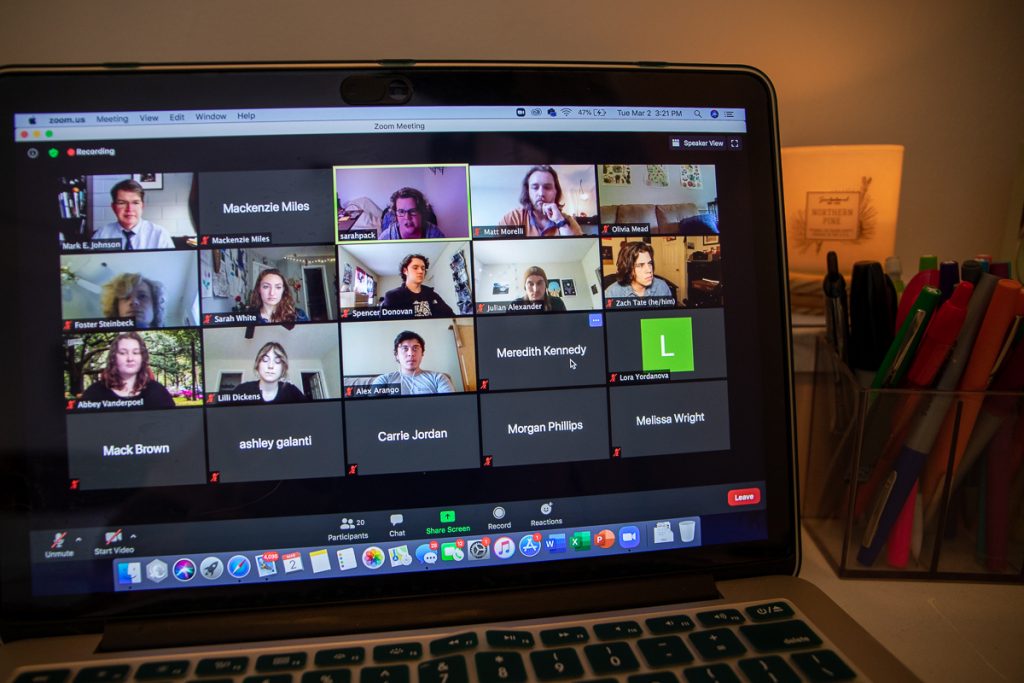 UGA professors are trying to help students navigate this big change to online and hybrid classes while navigating the change themselves. Willie Daniely, a fourth-year journalism student, said he appreciated how some professors have been "going above and beyond for their students." In Daniely's experience, he felt like the professors knew this was a difficult transition and were willing to be adaptable with due dates and making sure the students were doing well mentally and physically.
The University of Georgia announced that they are hoping to return to face-to-face instruction once the safety of students, faculty, and staff can be insured. Until then, classes will continue to be offered face to face, hybrid, or online for the remaining semesters of 2021.
Mackenzie Miles is a fourth-year majoring in Journalism at Grady College of Journalism and Mass Communication and minoring in Studio Art at the University of Georgia.