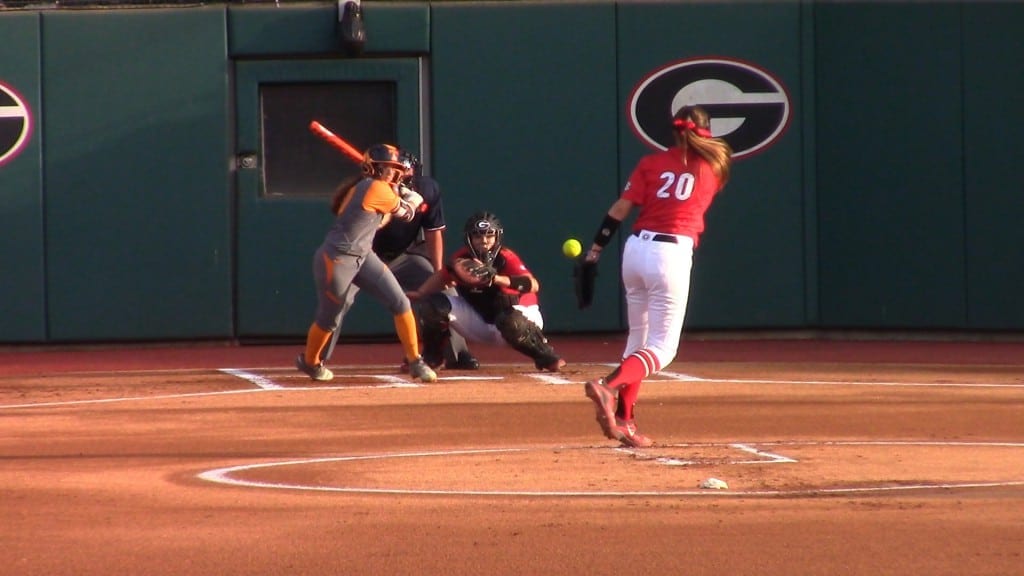 The University of Georgia Softball team hosted the University of Tennessee last night in an SEC showdown. The Lady Dawgs went into this game with a 3 game losing streak, but that didn't stop them from starting out hot with a no hitter going into the 4th inning. The team got on the board early, scoring 5 runs in the second. The real story of for the night though, is starting pitcher Chelsea Wilkinson. Wilkinson allowed only 2 runs in 4 innings. Relief pitcher Brittnay Gray took the dawgs the rest of the way, keeping the vols hitless in the final couple of frames.
UGA coach Lou Harris-Champer said it was good to get a home win:
" When things aren't going you're way you've got to find a way to turn it around and get going. I'm really proud of the team because they did turn it around and fight for the process of what they wanted".
The Lady Dawgs host Georgia State tomorrow night. The first pitch is scheduled for 6:00 pm.