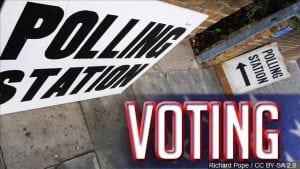 ATHENS, Ga. — People may generally agree voting is important, but for some, actions speak louder than words. Of the 16 University of Georgia students polled on Super Tuesday, one student voted early, eight planned to vote, and seven students said they wouldn't vote for various reasons.
According to UGA political science professor Charles Bullock students may be less likely to vote simply because students' registrations may be back home.
"You can get an absentee ballot, but you forget about doing that," Bullock said.
Seven of the 16 students polled said they didn't vote, but it's not because they didn't want to. One student missed the registration deadline. Another wasn't registered in Georgia and for the rest, the process was just too complicated.
"It's a little more red tape than I'd like to go through," said UGA student Myles Litts.
By Emily Boyer