The Oglethorpe County Board of Commissioners is auctioning off property from various drug seizures by the Oglethorpe County Sheriff's department.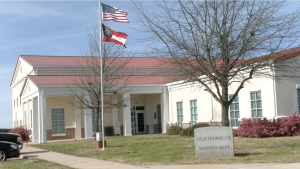 People can be bid on online at GovDeals.com, a site that provides services to various government agencies that want to sell surplus or confiscated items over the internet. Items can also be viewed in person at 882 Athens Rd, Crawford, Georgia 30630.
The money earned from selling these items will help fund the purchase of equipment and training for the employees of the Oglethorpe County Sheriff's Department. Oglethorpe County Sheriff David Gabriel says his officers can pursue their mission of reducing drugs in their county with improved cameras and infrared technology paired with drug seizure and interdiction classes.
"You want to take down the drug selling operation piece by piece, you know, and take down their ability to sell drugs. And when you don't have a car it is kind of hard to get around selling drugs. So that's the thought process behind it."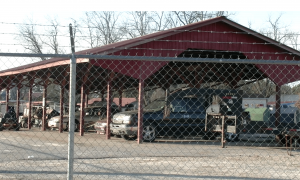 The act of seizing property involved in drugs sales and trafficking is permitted under the Georgia Uniform Civil Forfeiture Procedure Act.
Section 3-6 in the Act states, "All property of every kind used or intended for use in the course of, derived from, or realized through a transaction which in fact involves the proceeds of unlawful activity subject to the provisions of this article shall be subject for forfeiture to the state."
Property holders have the opportunity to reclaim their items by filing a claim.
"After [the seizure] you have a court hearing and [the property owner is] allowed to come to court and state their case before a judge and it's all done in a civil court, so that at the end of the day, if there's not enough evidence there the judge might give the property back to them, which has happened before," says Sheriff Gabriel.
A possession seized by the sheriff's department is forfeited to the state of Georgia after 30 days if the owner takes no action to reclaim the item.
Sheriff Gabriel recalls Oglethorpe County receiving about $25,000 in drug seizure money in 2016. He says that making money through drug seizures is not what they seek out to do, but "if we see it, we are going to do what is appropriate by the law, what's required, and we are going to go about what that says."
Follow @GradyNewsource on Facebook and Twitter for breaking news and top stories.
By: Maddie Ray