ATHENS, GA– A new student club on campus is brewing up some positivity. Every other week, the club serves free coffee to students and local residents.
There's a catch. If you accept the cup of coffee you have to promise to perform an act of kindness.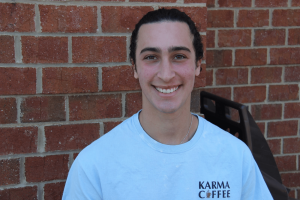 Jaren Mendel, a sophomore accounting major, founded Karma Coffee in November of 2015. Mendel explains, "Karma coffee is a kindness initiative on campus, and instead of paying for the coffee with money, you pay for it with an act of kindness."
A bucket of paper slips next to the coffee stations has suggestions for various acts of kindness.
Mendel says he saw an opportunity to strengthen relationships on campus. Mendel says, "I wanted to see more people holding the door for each other, and people greeting the janitorial staff, and different acts of kindness like that. Karma Coffee was the way I was able to motivate that kindness in the community."
Mendel says the acts of kindness include:
* writing thank you notes to teachers,
* calling a relative, and
* paying for someone else's fast food behind you.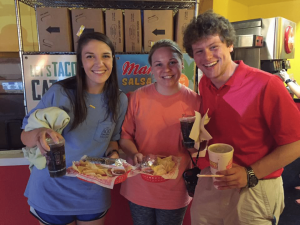 Ben Goldkline, a UGA freshman, was encouraged to return the favor after he received his cup of coffee. His slip of paper read,"Pay for someone else's food behind you." "I didn't think I was going to feel any different after I did it, but they just were so excited and very thankful for that, that's really kept me into [Karma Coffee], just knowing that someone's act of kindness will really brighten up someone's day."
Mendel says it's not about how big or small the act is, it's about connecting the community and encouraging others to give back.
Since its start, Karma Coffee has given out more than 2,500 cups of free coffee. That translates into more than 2,500 people in the Athens community paying it forward.
Jittery Joes performs its own act of kindness by donating some of the coffee. The rest is purchased with online donations.
Mendel said that the club has big plans to hand out coffee on some days in April, dates have not been announced yet.
Follow @GradyNewsource on Facebook and Twitter for breaking news and top stories.
By: Brittany Paris