Since Hamilton Holmes and Charlayne Hunter-Gault desegregated the University of Georgia and took their first steps on campus, diversity has been celebrated — but it has not increased by much statistically.
According to the UGA Fact Book, the Black student population was 1,854 students in 2004. In 2020, 2,116 students are Black, but that percent has not increased much compared to other races. Georgia's Black population is 32.6%. However, the University of Georgia, which is the largest public university in the state, does not reflect that.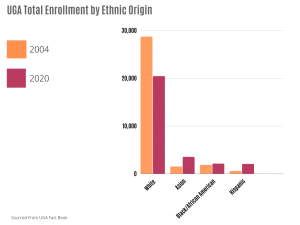 Why It's Newsworthy: The University of Georgia celebrates 60 years of desegregation this year. However, the Black student population is below double digits at roughly 8 percent for several years.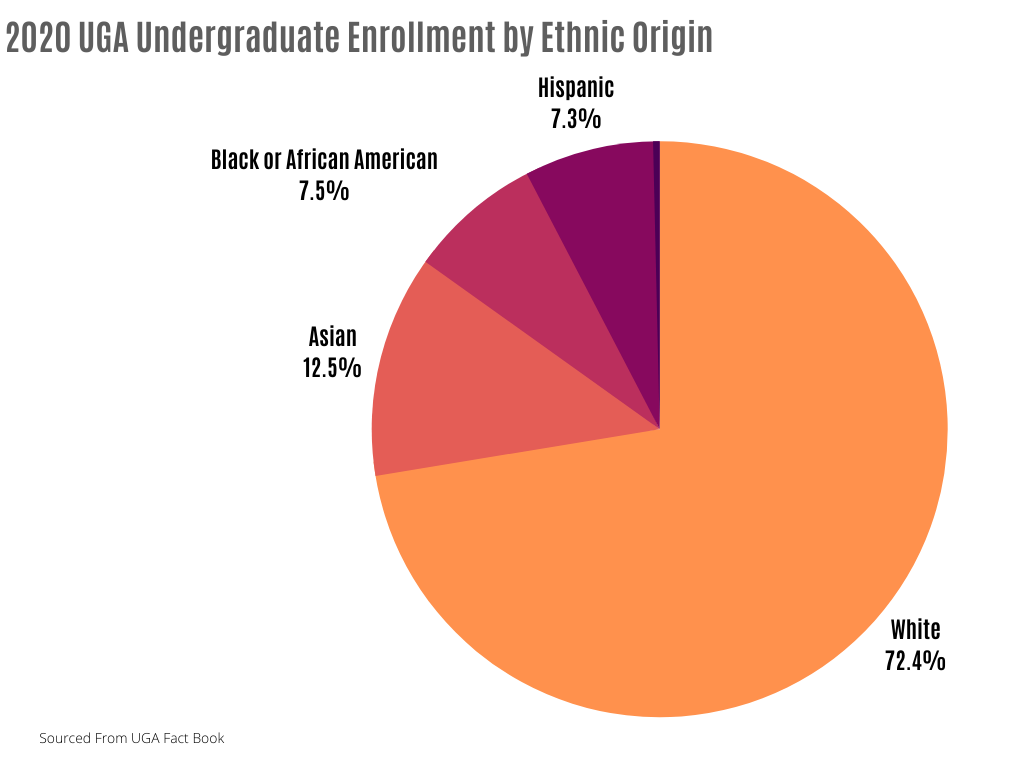 Black, student-led organization Georgia Daze said an increase in the Black student population starts with an increase in Black student applicants. They have been working alongside the Office of Institutional Diversity and Admission for the past 17 years to plan outreach programs for Black and African-American students. Students are able to see Black culture represented on campus and within the Black community at UGA during their biannual recruitment weekend.
Current Georgia Daze president Camille Jones said these programs cause Black students to commit to the University of Georgia.
Tylar Norman is a senior majoring in journalism, minoring in Spanish and sport management and earning a certificate in sports media at the University of Georgia.