Chris and Ja'Nina Hamilton park their car on the edge of The Preserve neighborhood in Jefferson, Georgia, and start walking.
The couple are Jehovah's Witnesses, and have been waiting for this moment for nearly three years. They are thrilled to be back doing what they love — knocking on doors.
During the COVID-19 pandemic, the organization adopted virtual and at-home methods to stay connected to their neighbors. They relied on letter writing and phone call campaigns, but nothing compared to the in-person connections that drove their outreach for years.
Why It's Newsworthy: From religious outreach to political canvassing, local organizations are rebuilding their door to door networks, increasing the personal touch after years of COVID restrictions.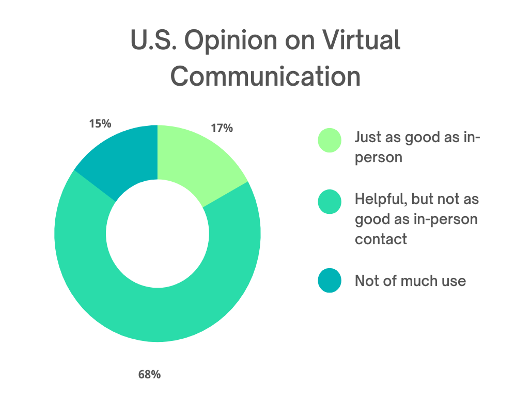 The Hamiltons are not the only ones who feel this way. Over two-thirds of adults believe that digital interaction is useful, but not a replacement for in-person connection, according to Pew Research Center. Organizations that rely on outreach continue to use the traditional method of going door to door despite technological advances that would, in theory, make the practice unnecessary.
Love Thy Neighbor
The Hamiltons and other Jehovah's Witnesses in the Athens community returned to in-person ministry on Sept. 1. Though some may say that their techniques are obsolete, the couple think that approaching people in-person is the best way to get their message across.
"As productive as calling people on the phone can be, or even writing letters, and as encouraging to the householder it can be, it's not the same as talking to them," Ja'Nina Hamilton said.
Chris Hamilton said when it comes to religion, people are looking for personal connections.
"It's important for them to see the people behind the things that are being said or taught," Chris Hamilton said. "So we try to make sure that we're out in front of people so that any misconceptions can be cleared up, because they get to see us right there, face to face."
Matthew Oleman, a national spokesman for the Jehovah's Witnesses, said public ministers have been well received upon their return, with people happy to see them when they open their doors.
"The response in general that I've been able to hear about, and that I experienced personally, has been very positive, and that makes us feel really good," Oleman said.
Hitting the Streets to Get Out the Vote
The 2020 election came at the peak of the COVID-19 pandemic, and politicians who relied on canvassers were worried about what that would mean for the election cycle.
A modified form of canvassing was still used by many campaigns throughout the COVID-19 pandemic, with politicians and campaign staff unwilling to abandon the effective practice.
Audrey Haynes, an associate professor of political science at The University of Georgia, said there are perks to using virtual outreach in a campaign, but in-person canvassing has been proven to work.
"The best way to get someone to do something, is usually to ask them directly," Haynes said. "We're still going to do what we know works, which is person-to-person canvassing,"
Haynes said advancements such as the use of data science and the increased access to personal information has made the practice more effective.
"If you go back in time…in general, politics was about trying to reach as many people as you could," Haynes said. "Today, the things that we see with canvassing are often driven by the fact that you could go into a neighborhood, you can pull up your phone, you can put an address in and when you put that address in, you know exactly who you're talking to."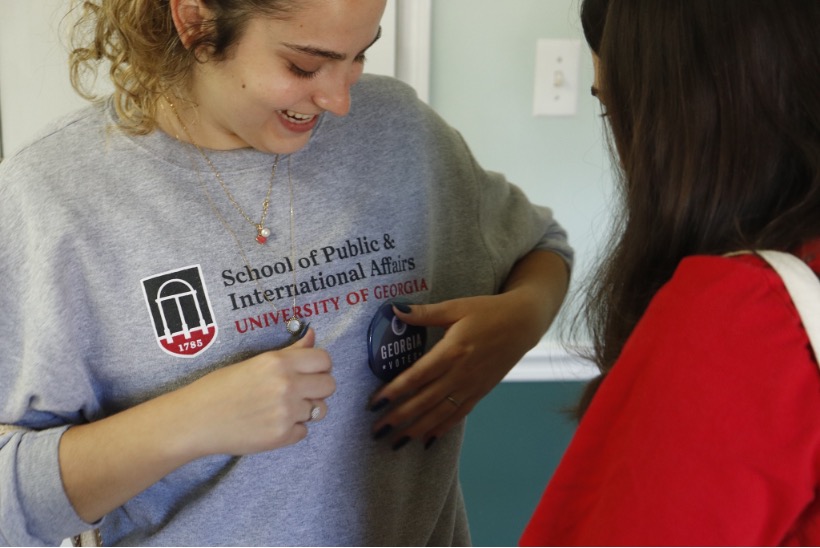 For the 2022 election cycle, canvassers are back in full force, ready to encourage Athens residents to vote.
Canvassing offers voters a chance to put a face to the name, and ask campaign representatives, or the politicians themselves, about their policies.
Jeff Aurbach, a candidate running for Georgia State Representative of District 121, attended the opening of the Georgia Democrats office in Athens, Georgia on Oct. 1, where volunteers were able to sign up for canvassing shifts.
Aurbach said he canvasses or attends an event at least once a week. He said many people are skeptical of campaign ads they see online, and in-person interactions help him to connect with voters.
"Meeting a person lets you use your judgment, lets you understand that person," Aurbach said. "The candidate can then actually engage, and that matters."
Ireland Hayes is a fourth year student majoring in journalism.