From one of the year's hottest video games to music from Harry Styles and a psychological thriller Apple+ series, here's what topped critical writing students' best of 2022 lists.
Movies
'The Banshees of Inisherin'
After the abysmal "Three Billboards Outside Ebbing, Missouri," director Martin McDonagh's last film, I had bated expectations for "The Banshees of Inisherin." Almost five years later, McDonagh has stepped back from the thorny world of American racial politics to focus on something more universal: friendship.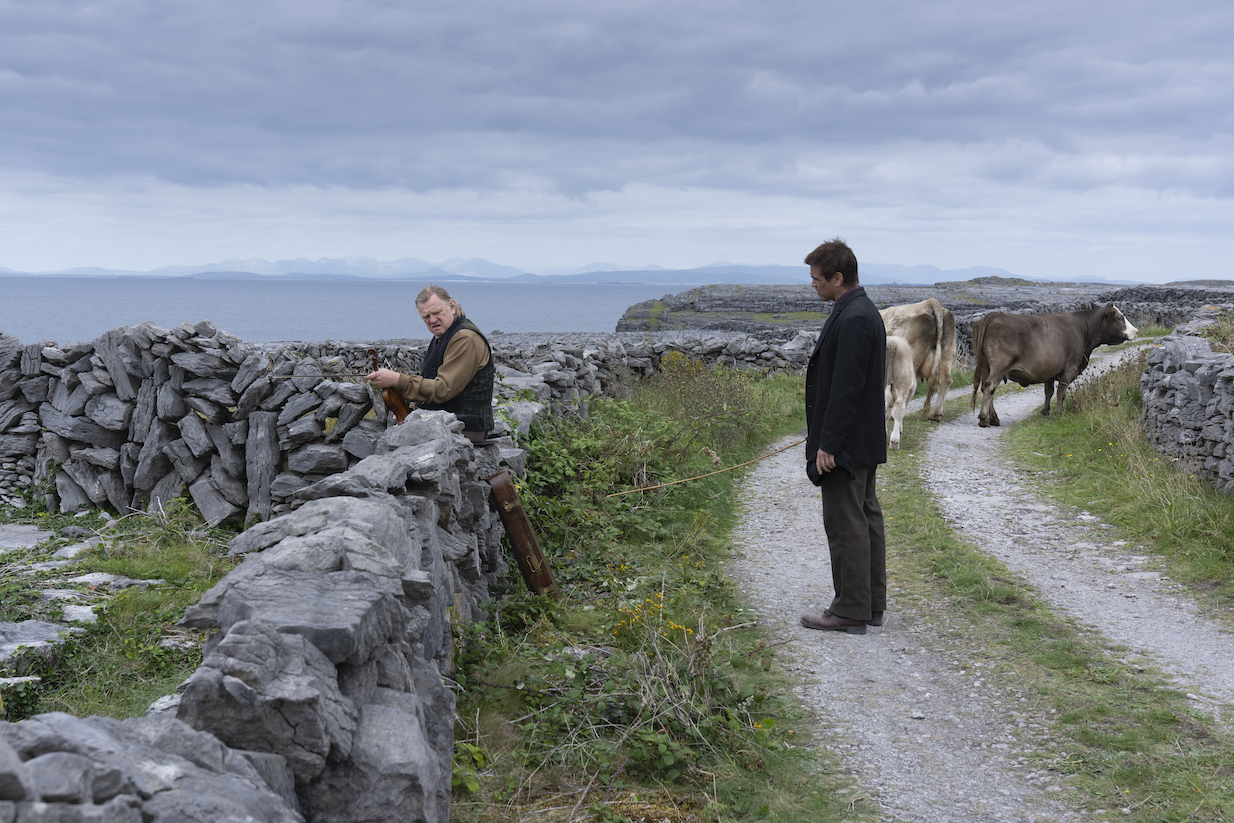 "The Banshees of Inisherin" is the story of Pádraic and Colm (played by a lovably oafy Colin Farrell and a prickly Brendan Gleeson) and the sudden amelioration of their friendship. "I just don't like ya' no more," Colm, facing late-life gloom, says in his musical Irish lilt to Pádraic at the beginning of the film. And with that, the two part ways as Colm devotes himself to writing a violin piece — which lends the film its name — and Pádraic grapples with the sudden loss of his friend.
While the inciting event reeks of concept — "what if your best friend suddenly stopped speaking to you" — the plot blooms into a grim contemplation on the struggle between a man's life purpose and his need for friendship. The beautiful simplicity of McDonagh's story is matched only by the lush, green Irish countryside setting. —Justin Morris
Music
'Harry's House'
Over two years after the release of "Fine Line," pop artist Harry Styles returned to the top of the charts in May with his third solo album, "Harry's House," which is his best one yet. Styles has not only matured since his first two albums, but he is also having more fun.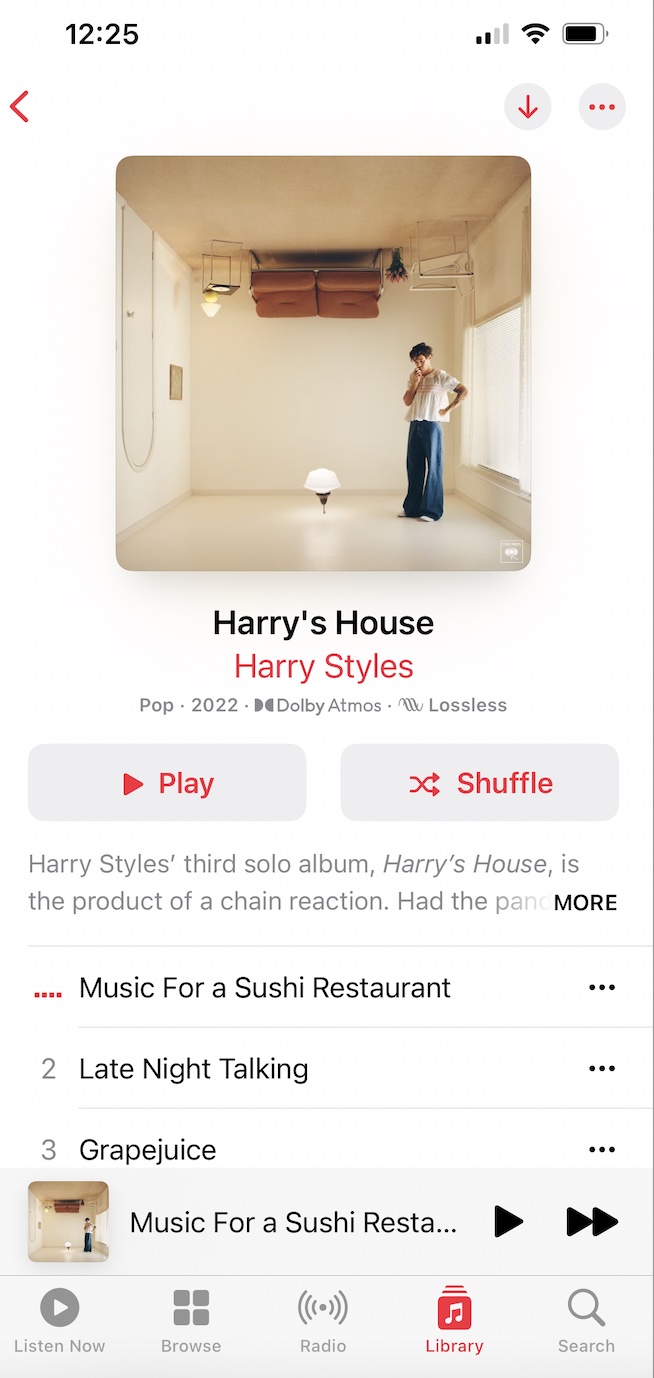 After the pandemic canceled his tour in 2020, Styles used his newfound free time to travel, spend time with family and friends, and find inspiration for songwriting. His experience led to the concept of the album, with him realizing that "home" is more abstract than a concrete location.
"Imagine it's a day in my house, a day in my mind," he told Apple Music. "What do I go through? I'm playing fun music. I'm playing sad music."
The upbeat, jazzy rifts within multiple songs are balanced with the vulnerable, confessional lyrics found in others. Trumpets and scatting open up the album in "Music for a Sushi Restaurant," and the funky, disco beats continue in hits like "Late Night Talking" and "Cinema." Styles gets more personal in ballads like "Love of My Life" and "Little Freak," where he reminisces on a past love with lyrics like "I'm not worried about where you are, who you'll go home to. I'm just thinking about you."
Following the release, Styles returned touring to sold-out crowds, who were singing the new lyrics days after the album dropped. Despite it being over a decade since his boyband days, Styles is just now finding his groove as an artist and is far from his peak. —De Turner
'Surrender'
It's hard to compete with my favorite albums of 2022, like The 1975's "Being Funny in a Foreign Language" and Taylor Swift's "Midnights," but the unapologetically noisy and joyous 12-song experience of Maggie Rogers' "Surrender" is like no other.
The record, released in July with Capitol Records, follows Rogers' graduation from Harvard Divinity School, and it seems like the pop/alternative singer-songwriter gained more than just a master's degree, but a purposeful and somewhat spiritual focus heard in her new record.
The lead single, "That's Where I Am," immediately drew me in with its vibrant combination of synth bursts, raw vocals and catchy lyrics. The song is meant to be played while driving with the windows down and sunroof open.
"Want Want" and "Shatter" follow this concept of using dynamic instruments and delightfully authentic lyrics to invite listeners to, well, surrender to a wonderfully loud liberation of emotion. Rogers sings in the chorus of "Shatter," "I don't really care if it nearly kills me, I'd give you the world if you asked me to." Even the quieter, more acoustic songs like "Begging For Rain" and "Anywhere With You" have a level of restless noise that contributes to the record's theme of unrelenting expression.
"Surrender" is a beautifully raucous masterpiece of lyricism, production and theme, reminding listeners of the incredible nature of untamed music and passion. —Katie Beth Williams
'God Save the Animals'
Alex G's ninth studio album, "God Save The Animals," travels through nearly 45 minutes of cathartic instrumentation, varying vocals and ornate songwriting. His music is difficult to define. Some might bill it as alternative or any of the indie subgenres of rock folk, lo-fi, or another concocted category — but he doesn't need to fall under one classification of music.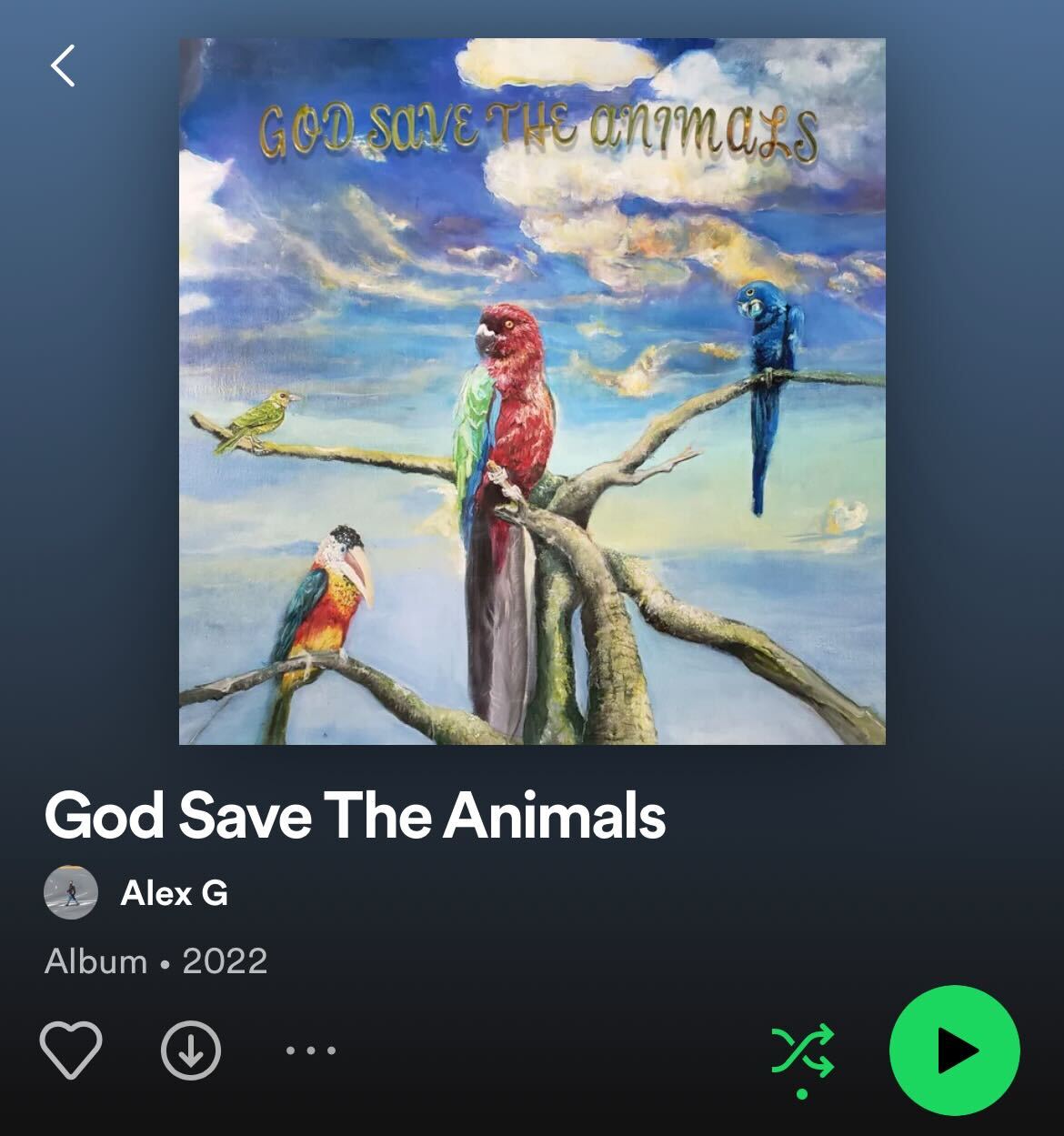 The Philadelphia-based musician, Alex Giannascoli, emerged into more mainstream popularity this year with a performance on "The Tonight Show Starring Jimmy Fallon," but still holds on to his DIY roots.
He experiments in "Blessing" with whispered vocals that contrast its harsh noise and synth-heavy sound. While the instrumentation is dark, the lyrics focus on a lighter tone saying, "Every day (every day) is a blessing."
His raw voice is heard in "Miracles," a guitar-centric track reminiscent of a folk rock sound, with tender lyrics like, "I see great waves coming our way. Beautiful sunsets on lost and lonely days."
"Runner" leans into this also but still leaves room for the unexpected with a screech almost two minutes in from Giannascoli that is not off putting, but feels like he is just having fun. "No Bitterness" and "Immunity" spin in the direction of hyperpop with plenty of vocal layering and electronic influence — showing Alex G really can do anything.
"God Save The Animals," presents his most wide ranging record and a possible preview of what is next for the musician in his new era of fame. —Julianne Akers
'Superache'
Conan Gray's second studio pop album, "Superache," from Republic Records pushes you to delve into the deepest of your emotions, the ones you never want to face but can't help but feel.
The record is a testament to relationships and how to navigate them. Gray does not hold back in his emotional rollercoaster of an album about romantic, platonic and familial relationships.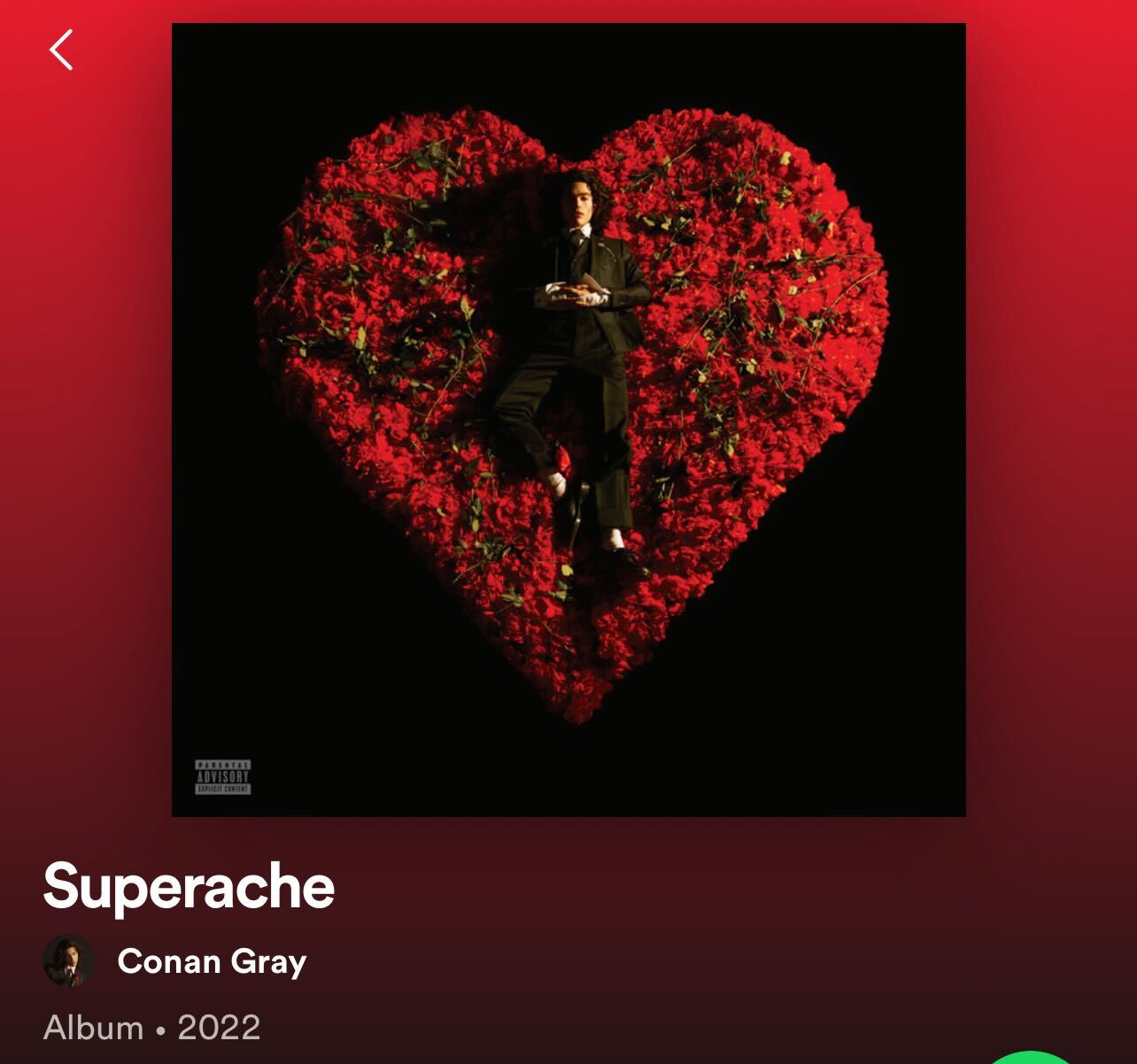 "Family Line," for example, conveys the disappointment of turning into your parents, while in "Movies," he wishes for a relationship that is as magical as those portrayed on the big screen. He longs for a relationship to stay in the past in "Memories," singing "I can't be your friend, can't be your lover, can't be the reason we hold back each other from falling in love with somebody other than me."
Gray shows off his knack for songwriting —every song is a battlefield of emotion. It feels as though Gray ripped out his own heart and put it on paper for the world to hear.
TikTok users have latched onto many of the songs as they relive their experiences and relate to the relationships Gray describes through his heart-wrenching but beautiful album. —Emmalee Allen
'Stick Season'
The transition between fall and winter varies by region, yet the feelings and emotions associated with this period seem to be universal regardless of location. Noah Kahan's third album, "Stick Season," is a powerful reminder of the ubiquitous harmony in experience and emotions felt by all.
Even if you aren't from Vermont and have yet to experience a true season of the sticks, the album encapsulates nostalgic feelings of love, home and solitude. Originally garnering attention through TikTok, Kahan's 2020 verse, "I am terrified of weather 'cause I see you when it rains, Doc told me to travel, but there's COVID on the planes," on the namesake track remains poignant two years later.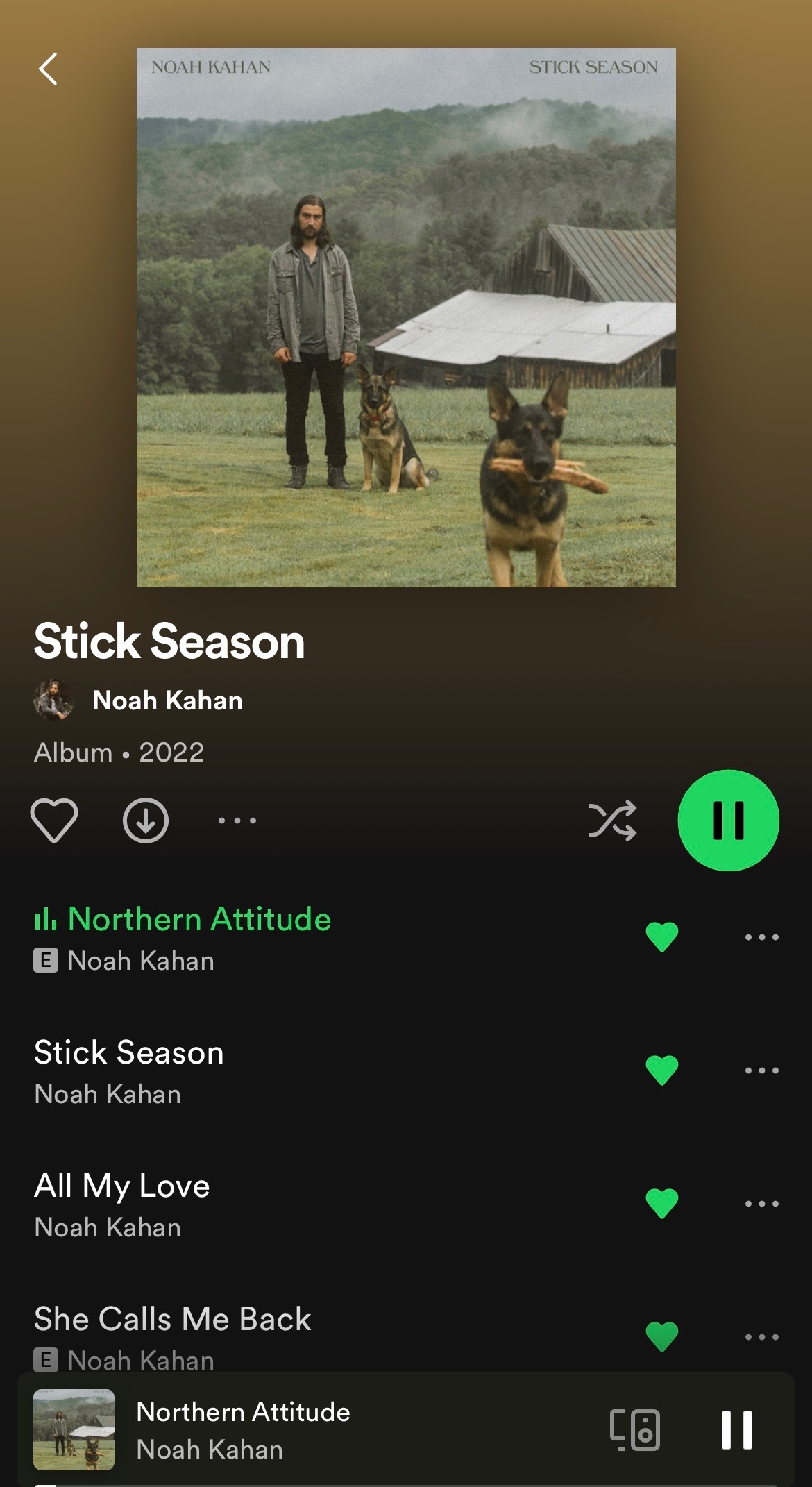 The album may cause a tear to be shed. Yet, dynamic variations in instrumentation and lyricism through track 14 provokes an experience greater than sadness. The album encompasses the subtle joys and comfort in the leaves falling and weather dropping.
Folk music is not always appreciated by the masses. However, Kahan's ability to immerse the average listener with the omnipresent impact of raw emotions comes as a reminder that the genre resonates with the shared experiences of the human condition. —Maggie Ruland
Gaming
God of War Ragnarök
Quality video games from big studios are hard to come by these days. God of War Ragnarök by Santa Monica deserves every penny of its $60 price tag and so much more. It is one of the most polished, mechanically sound, beautifully crafted stories I've played.
The game somehow improves on the best traits from its predecessor without getting lost or overwhelming. Ragnarök loses the simplicity of the first game's powerful story about a boy and his father trying to spread their mother's ashes and yet manages to shine. Characters old and new hold depth and dialogue that immerse you into the world.
The artistry is mind-bending. The Norse mythology realms are stunning and breathtaking, from the blistering cold of Helheim and the intense heat of Muspelheim to the stunning mountains of Asgard and the simple forests of Midgard.
You could not fight a single enemy and still be satisfied exploring the world. When you do fight, it is exhilarating and brutal. The combat is flashy and cinematic while still giving the player control over how to pulverize the enemies. New mechanics, weapons, side kicks and environments keep it fresh.
Ragnarök is the ultimate example of what a story should be. Despite all the crazy battles with monsters and gods, the action-packed game still finds time to tell a story about a boy and his father against fate. —Gabriel Fulbright
Elden Ring
Anyone who has played the labeled "Soulsborne" franchise understands the tumultuous rollercoaster of emotions these games present in the struggle of setback, perseverance and victory. Elden Ring is the culmination of the previous FromSoftware games, delivered in a package that is full of exploration, wonder, mischief and awe.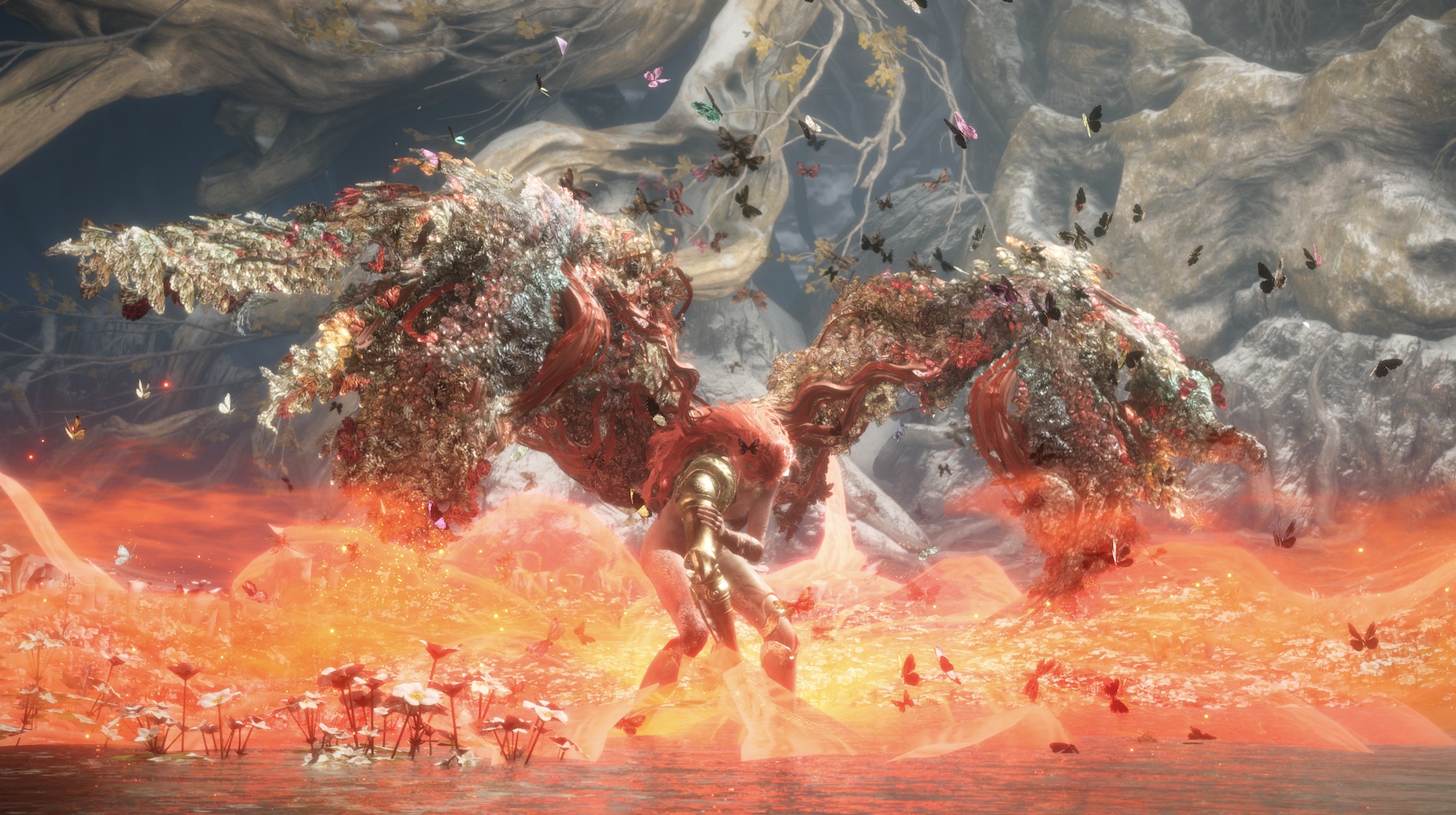 Different from typical FromSoftware favorites like Sekiro: Shadows Die Twice, Bloodborne or the Dark Souls franchise, Elden Ring's open-world exploration leaves for hours of playtime and allows players to invest in the scenes dominated by the enduring sunflower-yellow sky, discovering all that is in the Lands Between.
The ominous, foreboding and grandiose soundtrack, which has always been my favorite part of FromSoftware games, makes Elden Ring a captivating and alluring experience. As you traverse through various parts of the map, engage with enemies or combat the demigods, you feel and see it in every regard.
It's hard to believe the game is only $60 for all the content provided. Its open world is so gargantuan, detailed and subtly mysterious that you find yourself leaving nearly 200 hours of playtime (or at least that's how much I spent since it was released in February of this year). The game is challenging, but regardless of your gaming prowess, Elden Ring is an action-adventure feast that will never leave you unsatisfied. —Giovanni Rossi
Streaming
'Severance'
"Severance" on Apple TV+ is a well-crafted satire of the modern workplace and a perfectly-paced mystery that unfolds with scintillating suspense.
The series, created by Dan Erickson, centers on Mark S. (Adam Scott), who has undergone a procedure called "severance" that uses a brain implant to split a person into two halves — an "innie" who is conscious at their job and an "outie" who is conscious at home.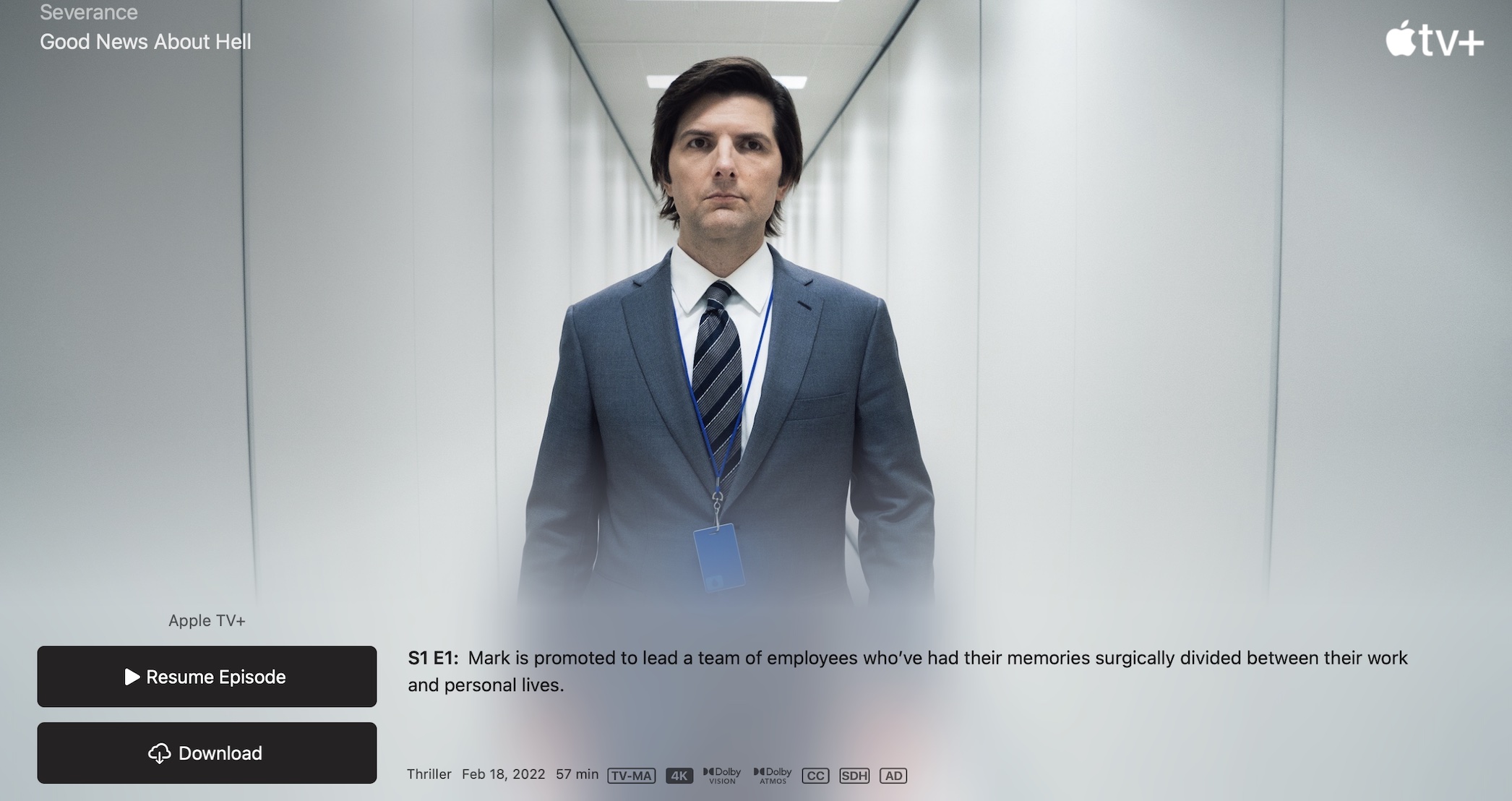 Mark and his coworkers: workaholic Irving (John Turturro), sarcastic Dylan (Zach Cherry) and new recruit Helly (Britt Lower) unravel a sinister conspiracy about the procedure and Lumon, their employer.
What intrigues the viewer is the constant feeling that something is "off" at Lumon. The group's supervisor, Mr. Milchick (Tramell Tillman), has an emptiness behind his eyes even when he appears outwardly happy.
The performances are excellent, the ensemble perfectly playing off each other's energies. Scott's layered portrayal and ability to act as essentially two characters stands out.
Ben Stiller directs six episodes in a striking visual style that deftly supports the tone of the psychological thriller. Each episode is punctuated by a reveal that ranges from surprising to shocking. Just when the viewer gets comfortable, these scenes get the mind reeling through the implications on the wider plot. —Stuart Steele
Books
'I'm Glad My Mom Died'
For people like me who grew up on Nickelodeon and Disney Channel, watching beloved child stars turn into adults has become a fascinating hobby — a quick Google search produces hundreds of articles answering the "Where are they now?" question.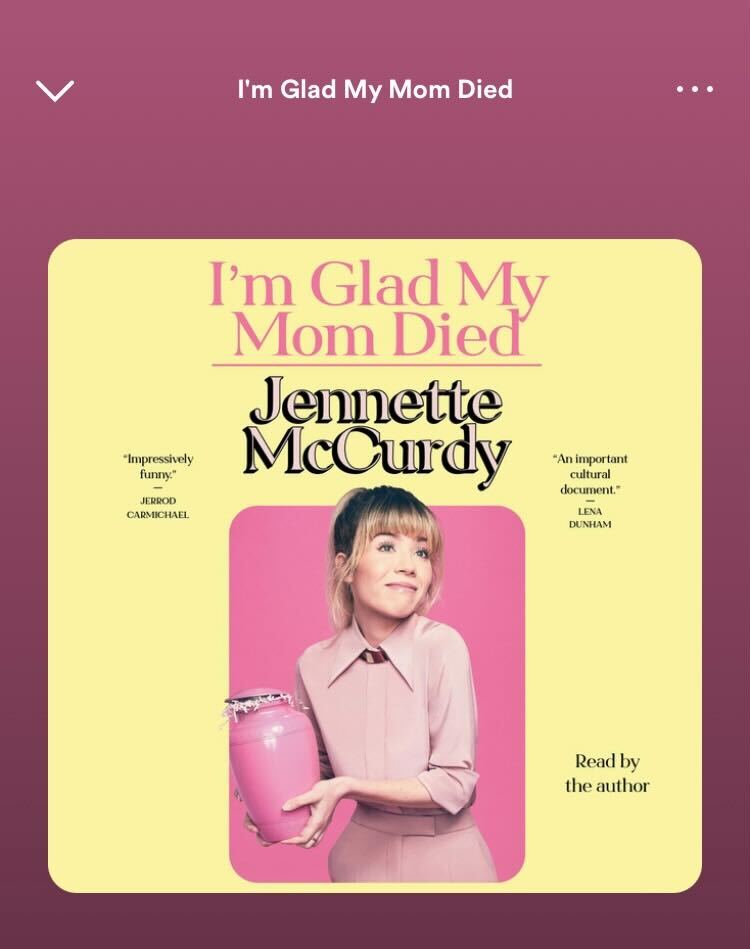 We envied and idolized them but never truly understood them. When former "iCarly" star Jennette McCurdy released in August her breathtaking memoir "I'm Glad My Mom Died," however, we got a glimpse into the underlying darkness of celebrity. With a raw, open voice, McCurdy shares her rise into show business as a means of supporting her less-than-healthy family. Her tone defies any pressure to perform, and after spending all of her formative years in front of a camera, who can blame her?
As she delves into her eating disorders, addiction and unhealthy sexual relationships, we feel every hurt and every moment of tenderness she describes. "I yearn to know the people I love deeply and intimately — without context, without boxes — and I yearn for them to know me that way, too," she writes. McCurdy eloquently expresses the hidden vulnerabilities that some readers may be afraid to acknowledge, but reading her innermost thoughts is as therapeutic to us as it is to her. —Josie Lipton
'The Sickness'
Alberto Barrera Tyszka's "The Sickness" (translated from Spanish by the well-respected British translator Margaret Jull Costa) is a candid and inspiring read, despite the depressing title.
The novel follows Dr. Andrés Miranda, a doctor in Venezuela who despises the daily grind of medicine; he admits early on that he hated opening cadavers in medical school. But when his father is diagnosed with terminal cancer, Miranda has to figure out how to tell his own father that he has a few weeks to live.
Meanwhile, Ernesto Duran — another patient — is convinced he's sick of some unknown illness. Despite Dr. Miranda's attempts to calm him down, Duran keeps sending emails to Miranda's secretary, Karina, who stupidly ends up falling in love with him.
Jull Costa's translation felt faithful to the original Spanish text, bringing to life the humorous absurdities of medical practice in Hugo Chávez's socialist Venezuela alongside the serious matter of how we as a society deal with the impending death of our loved ones. Most people think of dying as a scary thought pushed to the side like dirty laundry, but through Dr. Miranda's eyes, readers learn that although no amount of treatment can stop the inevitable, only death can underscore the value of life.
The book, which I read in honor of Women in Translation Month, is a short read–just under 200 pages!–with a satisfying ending that answers the question Dr. Miranda asks himself throughout the novel: "Why do we find it so hard to accept that life is pure chance?"
When Dr. Miranda sits beside his dying father in the hospital bed, he realizes that it is because it is always and never too late to realize how much we love the people around us. —Andrea Gutierrez