Meet Americans' top three concerns for 2022: strengthening the economy, reducing healthcare costs and dealing with COVID-19. At the bottom of this 18-item long list of concerns lies drug addiction, according to the Pew Research Center.
Why It's Newsworthy: Overdose deaths have consistently risen since 2017. The Pew Research Center shows an 8.8 increase in U.S. drug overdose deaths per 100,000 people in Urban areas and a 6.2 point increase in rural areas.
A Continuous Public Health Emergency
This means in urban areas 29 out of 100,000 people will die from a drug overdose in 2022 while 23.3 people found the same fate in 2021.
In 2017, the FDA declared a public health emergency for the opioid crisis that has been continually renewed at 90-day intervals.
Yet, only 33% of urban areas think drug addiction is a major problem, compared to in 2017, when 51% of urban residents thought it was a major problem. The same trend exists in rural areas, where the decline went from 51% in 2017 to 44% in 2022.
Athens residents are feeling the effects of this public health emergency. The officers of the Athens-Clarke County Police Department (ACCPD) have administered over 102 doses of Narcan as of Oct. 5, an overdose counteracting drug also referred to by its generic name naloxone. In 2021, there were 73 doses of Narcan administered, according to Lt. Shaun Barnett at the ACCPD.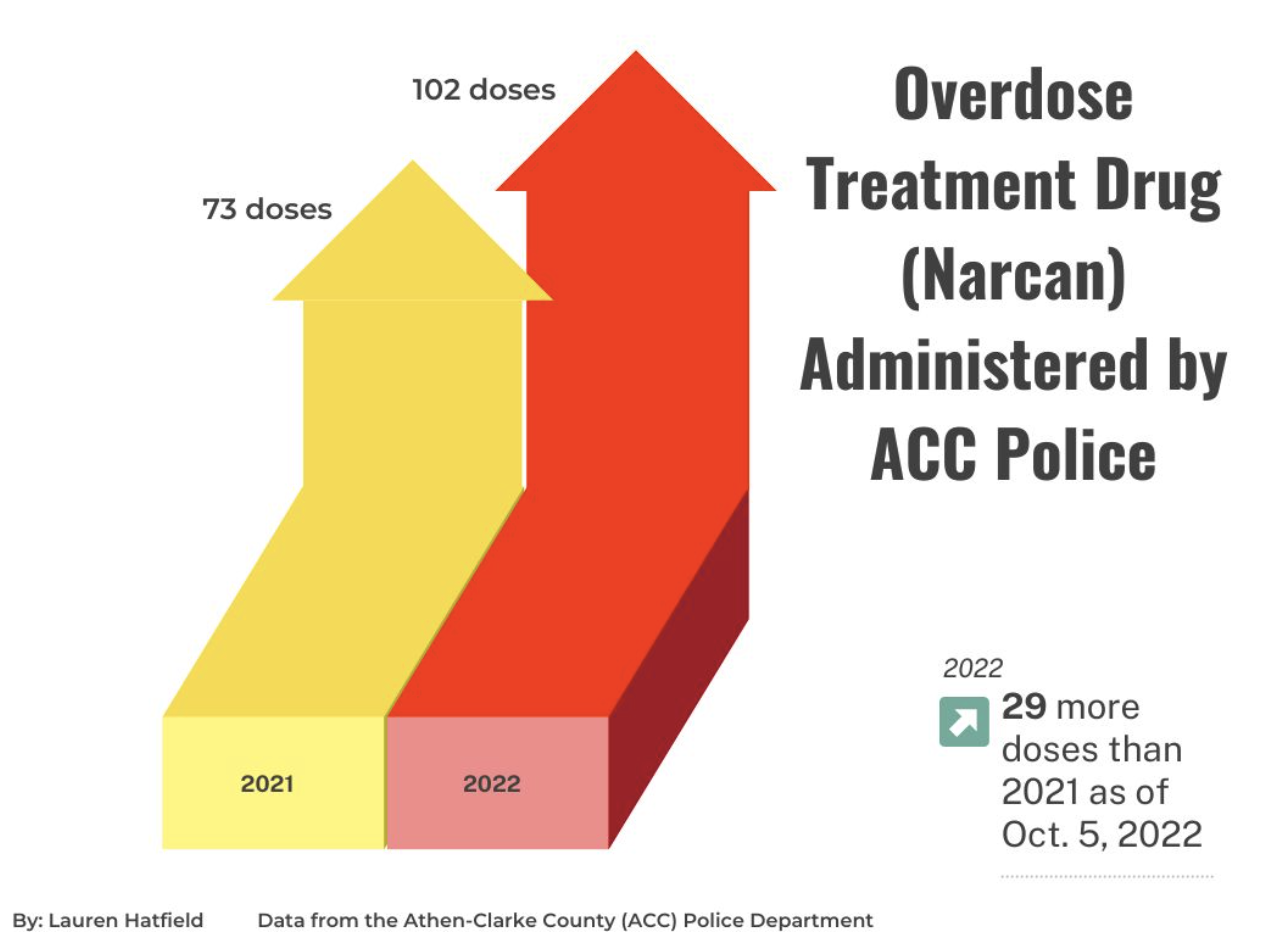 New FDA Guidances to Impact Opioid Harm Reduction
A recent FDA guidance may change the course of public concerns and future policies related to drug addiction. According to the FDA, addressing the opioid and overdose epidemic as, "an urgent public health priority."
We're not paying attention to the fact that folks are dying at the highest rates ever from drug and opioid overdoses," said UGA professor of public administration and policy David Bradford. "Part of it is fatigue. I mean, we've been talking about it for 20 years, and I think people just feel like there's no solution."
More specifically, the FDA guidance dives into exemptions of the drug supply chain of naloxone, making it easier for communities in need to gain access to the drug and distribute it as they see fit.
For example, the guidance makes clear that the exemptions are specifically directed towards "harm reduction programs" and "harm reduction suppliers," meaning organizations working to fight the opioid public health emergency.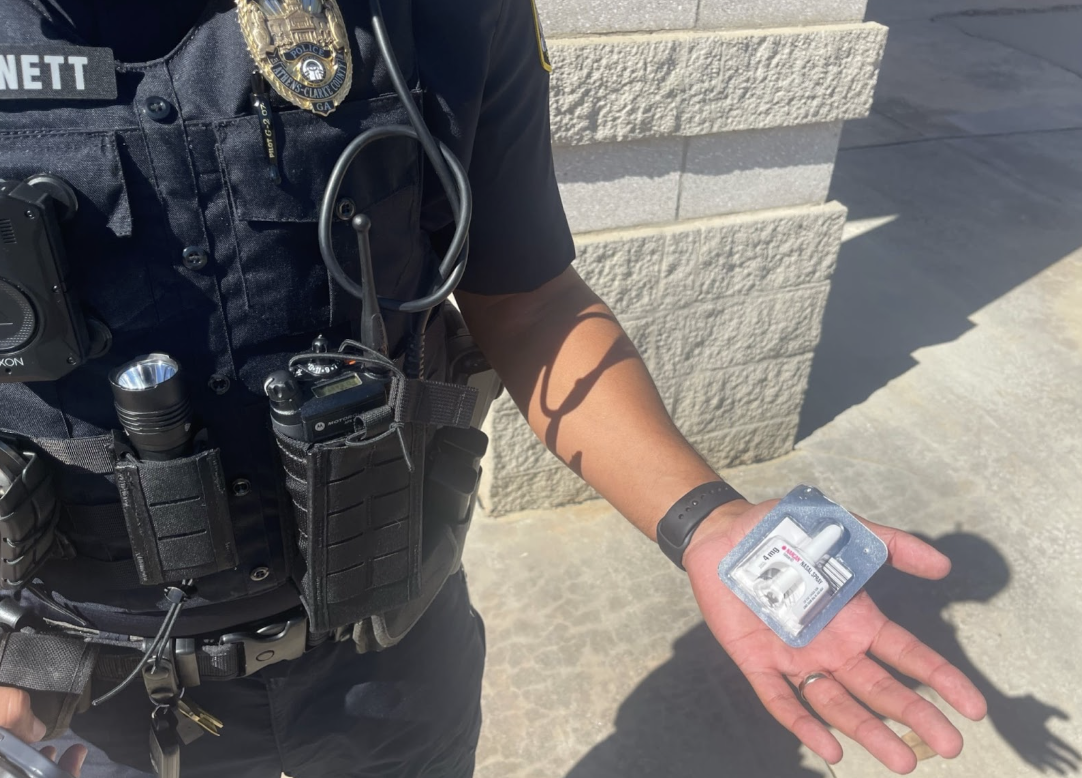 Hard Reduction: Looking Forward
The guidance, however, does not mean immediate policy change, both on a national and local scale. These guidelines are meant to be viewed, according to the FDA, as recommendations unless specific regulations or statutory requirements are cited within their guidelines.
However, with this guidance, local Athens harm-reducing efforts should be able to have better access to naloxone in order to more efficiently better their communities.
"It's [FDA guidelines] much more about changing the on the ground behavior of private actors than it is telling states how to write their own policy," said Bradford.
Lauren Hatfield is a senior majoring in journalism with minors in political science and Spanish.