Throughout Northeast Georgia, fraudulent prescriptions are becoming more common. Local pharmacies, including Walmart, Kroger, CVS and Buy-Wise have all reported individuals attempting to obtain medicine and drugs without authentic prescriptions.
On Sept. 9, the Walmart pharmacy in Oconee County received one of these fraudulent prescriptions. An individual was attempting to obtain phenergan with liquid codeine. The order was allegedly prescribed by Deepak Das, an internal medicine doctor. When contacted by the pharmacist who was concerned with discrepancies, Das discovered someone was trying to obtain medicine he had not prescribed. Furthermore, the person trying to obtain it was an individual Das had never heard of, not a patient of his, but a fake name.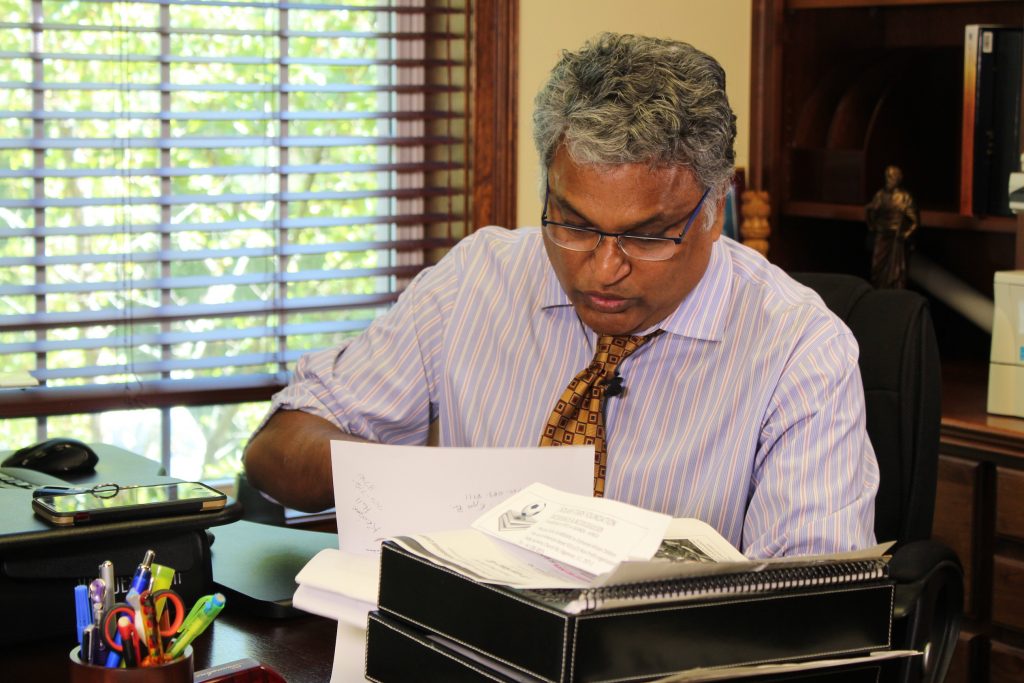 Falsified prescriptions are not entirely uncommon. Prescriptions are typically forged by individuals trying to obtain more of the drug than they were prescribed, or trying to obtain it earlier than authorized.
Das said it is not the first time he has come across or heard of individuals attempting to falsify their prescriptions, though it is the first time he has seen someone go to the extent of creating a false identity and even replicating the Georgia seal in order to receive drugs.
"I think this is not new," said Das. "It's rampant, but has gone to a different level."
According to Das, his personal information on the prescription was correct. The prescription had everything but an authentic signature and valid patient name.
According to Georgia Code 16-13-43, forging a prescription is considered a felony crime. For those convicted, the crime is punishable by eight years in prison and a $50,000 fine. Obtaining or acquiring a controlled substance through a false prescription is a crime as well.
What Drugs Do Fraudulent Prescriptions Target?
Phenergan, or promethazine HCI, is an antihistamine and a drug designed to treat symptoms such as nausea and vomiting. Codeine is an opiate and narcotic often used to treat pain-related symptoms. When combined with alcohol and soda, the drug is a common ingredient in what is referred to as "purple drank" or lean.
Mixed drugs and opioids are popular in college crowds due to pop culture. In a study published by the National Institutes of Health, which is part of the U.S. Department of Health and Human Services, on opioids and top 40's music it was concluded there is increasing prevalence in the lyrical mention of opioids among other drugs which could be related to the "rising prevalence of opioid use disorder in the United States." According to a National Survey on Drug Use and Health, directed by an agency in the U.S. Department of Health and Human Services, in 2016, there were 11.8 million opioid misusers aged 12 or older. This crisis has affected Georgia, with opioid overdoses resulting in deaths in several Northeast counties.
In the incident at Walmart, the prescription was for a dose of 240mL with one refill, which Das noted is a substantial amount. While this prescription was stopped before it could be dispensed, several fraudulent prescriptions have been filled and even refilled by pharmacies unknowingly.
How to Be Aware
Fraudulent prescriptions for phenergan with codeine liquid are becoming more common, according to the Georgia Drugs and Narcotics Agency. The GDNA encourages pharmacists to verify any unusual prescriptions.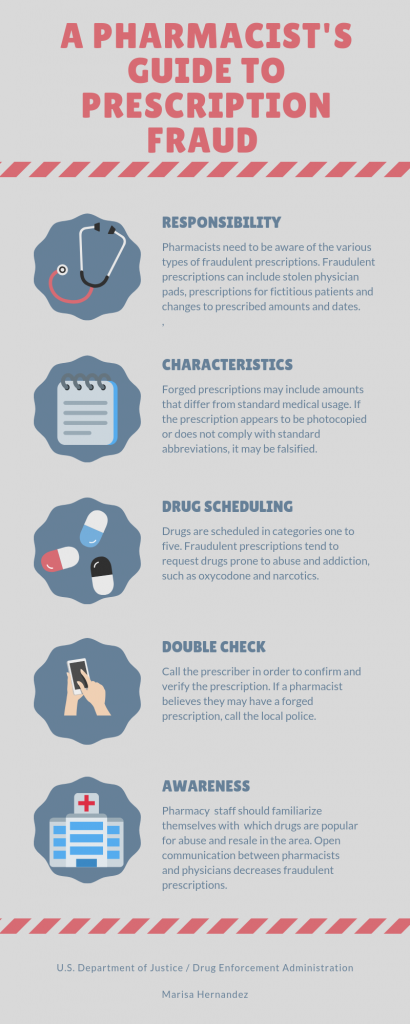 The GDNA provides a voluntary Fraudulent Prescription Documentation Form for pharmacists and physicians looking to file reports.
Marisa Hernandez is a senior majoring in journalism at the Grady College of Journalism and Mass Communication at the University of Georgia.