You scroll through Instagram—flashes of beautiful beaches, waterfalls, cityscapes, and famous faces take over your feed and overwhelm you with wanderlust and inspiration. Envy and the fear of missing out might send you looking for the next flight to one of the picturesque places you see on your screen, so you can recreate the viral post and be on your way.
Why It's Newsworthy: Social media influencers may thrill seek in order to perfect their feed, but they don't always share the risks taken to get that perfect selfie. This phenomenon is also creating issues for tourist locations and the people who live there.
The tourism office in Berchtesgaden gives visitors the opportunity to see sights in Berchtesgaden that are safe, accessible to the public and offer terrific views. Jason Ballard, 31, of Berchtesgaden, works in the tourism office as a web designer. He often hears of problems the city is encountering because of the increase in social media influencers.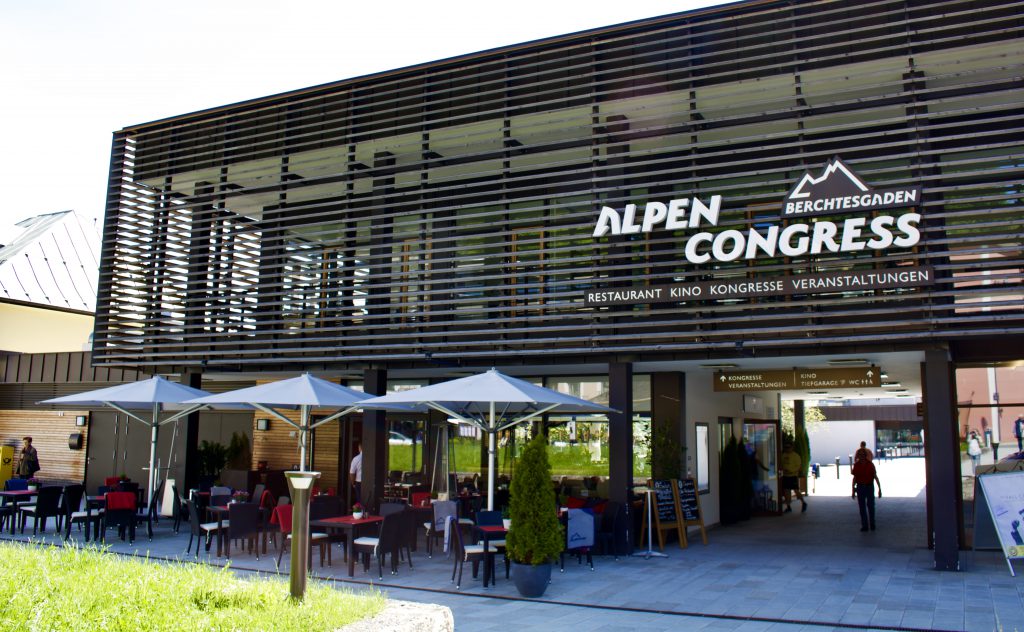 Look Out for Danger
Ballard says the waterfall at Lake Königsee, a major tourist attraction near the old city, has caught the attention of many social media influencers looking for a thrill. Ballard notes,
…there used to be footpath all the way back there, but they closed it off because it was dangerous…if you fell down, you would be falling really deep down a rock. So, they shut that down. In the past few years, you're starting to get a lot of Instagram tourists that still try to go down this way. And they're trying to get the perfect selfie."
Ballard adds that tourists who try to replicate those desired vacation photos can suffer some negative consequences of their decisions. Ballard states that two tourists were recently killed as a result of social media posts regarding the bathing pool at the top of the waterfall in Lake Königsee. Their deaths were reported by BGLand24 News.
According to Ballard, the amount of social media interaction regarding Lake Königsee and its off-the-beaten-path trails have increased tourism for the area, but the tourism office does not market the trek to the bathing pool at the top of the Lake Königsee waterfall that these influencers are promoting.
Tourism and Locals
Social media has also had an impact on the lives of Berchtesgarten locals. Ballard says he's noticed a significant change in the number of tourists and the town. Ballard states, "there are almost no places where the locals can retreat to anymore. In the past, before the internet widely used and everyone had a smartphone, there were certain places that the tourists didn't really know of so the locals would go there and hang out, but you don't have that anymore, especially with social media." He singles out Instagram due to its relationship with the Königsee waterfall and social media influencers.
Berchtesgaden is home to around seven-thousand locals and during peak travel season they are overrun with tourists. This past August alone 33,000 tourists visited the city. Ballard confesses, "… a lot of tourists kind of act like they own the place because they spend some money to have an apartment or a hotel room. So, yeah, that's kind of really annoying for the for the people that live here as well."
Economics of Tourism in Bavaria
The main infrastructure for revenue and economy in Berchtesgaden is the tourist trade. According to Britannica, "[It] is based on the scenic local, mountain-climbing and skiing facilities, and saline baths." Berchtesgaden also produces salt, but its main economic flagship is tourism, says Ballard.
Berchtesgaden is not the only Bavarian city that thrives off of its tourism industry. According to the Bavarian Ministry of Economic Affairs, Energy, and Technology, "Inhabitants in Bavaria whose income is totally dependent on tourism [is] over 560,000 people."
Munich, Germany, the largest city in Bavaria, has also experienced a growth in tourism. Places such as the Marienplatz, Frauenkirche, the Rathaus, Glockenspiel, and the Hofbräuhaus have become a place where tourists intersect with locals.
The Iconic Hofbräuhaus
At The Hofbräuhaus, waitresses in traditional dress bring Bavarian food to large tables all along the beer hall. Traditional Bavarian music plays as the night carries on.
Tobias Ranzinger, fifty-one, works at the Hofbräuhaus in Munich as a public relations representative. He says that although visitors throughout the world come here to see the culture of the beer hall, "the biggest group of visitors are still local people, variant dress people…we still live our tradition. We live our culture in a very easy way."
However, Linda De Santo and Eckart Heidenreich, a local couple in their 60s, say that the only truly authentic and local beer hall is the Augustiner beer hall located near the Olympic Stadium. According to them, the tourists "go to special places and [they] just don't go there, we don't really notice them." The couple also note that near major attractions, such as Nymphenburg Palace, tourists usually stay close to the main attraction which helps concentrate the tourists away from local communities.
Tourism Hurts, Sometimes
With the rise of social media, influencers may use their sites to attract attention to certain destinations. According to the Munich Personal RePEc Archive, also known as the MPRA, "Millennials tend to accept meanings from social media influencers whom they admire or consider as a resemblance to themselves. In this framework, social media famous people (actors, singers, etc.) may use their digital expertise in order to influence millennials to visit rural area settlements."
This growth of tourism can create an economic boost but can also lead to the detriment of a local group of people, as seen in Berchtesgaden. As Ballard put it, "we see [the tourism increase] as a double-bladed sword."
Chloe Slafka is a 4th year majoring in Entertainment and Media Studies at the Grady College of Journalism and Mass Communication at the University of Georgia.