Elyssa Schroeder, a graduate student at the University of Georgia School of Social Work, spends her time in school researching serious topics, including trauma interventions, domestic violence and human trafficking. However, outside of the classroom, she focuses on the lighter side of life by making people laugh with stand-up comedy.
She draws howls of laughter from her audience, as she brings her own life and struggles into her routine — joking about online dating, dealing with a chronic illness, and all the stress that comes with being in graduate school.
Schroeder first got into stand-up comedy in October of 2020 by registering for the UGA Comedy class put on by the University Health Center.
"I've always wanted to do stand-up, and this provided an easy and low-risk way to try it out. It also was a great way to break some of the isolation I was feeling from the pandemic," she said.
Schroeder and other UGA Comedy class participants had the chance to present their final stand-up routines in a virtual event titled "Put Your Funny Where Your Mouth Is" hosted by the University Health Center. The comedy class was a program put on by #BeWellUGA with funding coming from The Fontaine Center, a part of the Health Promotion department at the University.
Laughter and community are known to help improve mood and health of individuals, both mentally and physically. This comedy class program set out to encourage humor and inspire laughter during a time when people are increasingly isolated due to COVID-19.
Liz Prince, director of Health Promotion, explained the program was inspired by a desire "to provide students with an opportunity to connect with others, laugh and destress during a difficult time," referring to COVID-19.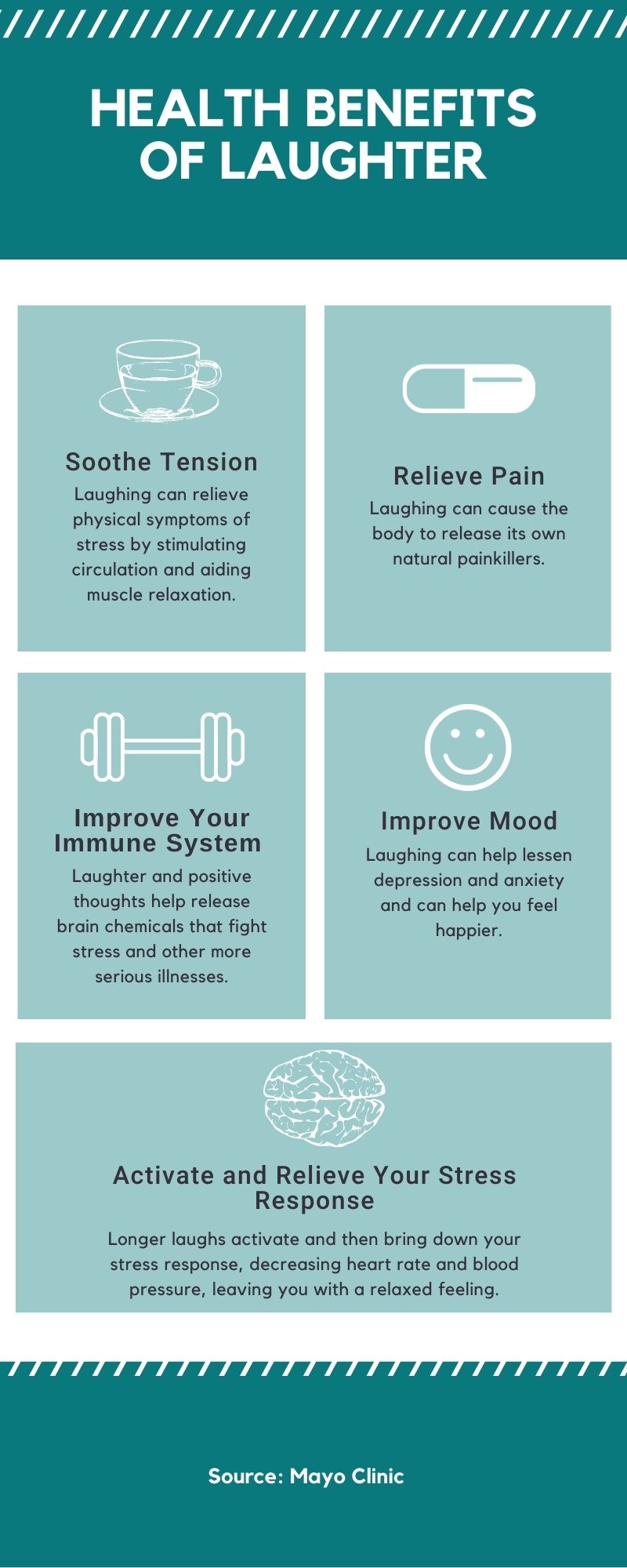 She further explained the class was meant to help build skills as well, "including how to provide feedback to others, how to receive feedback from others, improve and/or develop stronger public speaking skills" and to "connect and support under resourced students on campus, including graduate students."
The class does appear to have provided connection and support for graduate students in particular. Schroeder, who returned to take the class this spring after taking it last fall, said her favorite part was "having a space that is separate from my work to laugh with other graduate students. We come from all different departments but also have the shared experience of high stress and demanding academic pressures. It's helped me create a larger community of support at UGA."
Nine students who participated in instructor Mia Jackson's comedy course presented virtually on April 13. Routines covered everything from race to COVID-19 to parenthood. There will be another presentation on April 15 at 7 p.m. for students in instructor Seth Buchwald's class. The event is public, and anyone interested in attending virtually can register online at the UGA Involvement Network website.