Some Barrow County residents celebrated Halloween this year by attending the first drag show in the county.
Speakeasy at Latin Flavors, a Winder steakhouse and bar, hosted the Halloween Drag Show on Oct. 24 at 10 p.m. The drag show involved lip-synching and a costume contest, and the performers were members of the Athens Showgirl Cabaret.
Why It's Newsworthy: This is the first drag show in Barrow County, a conservative county in Northeast Georgia. Despite community backlash, Latin Flavors still chose to host the event.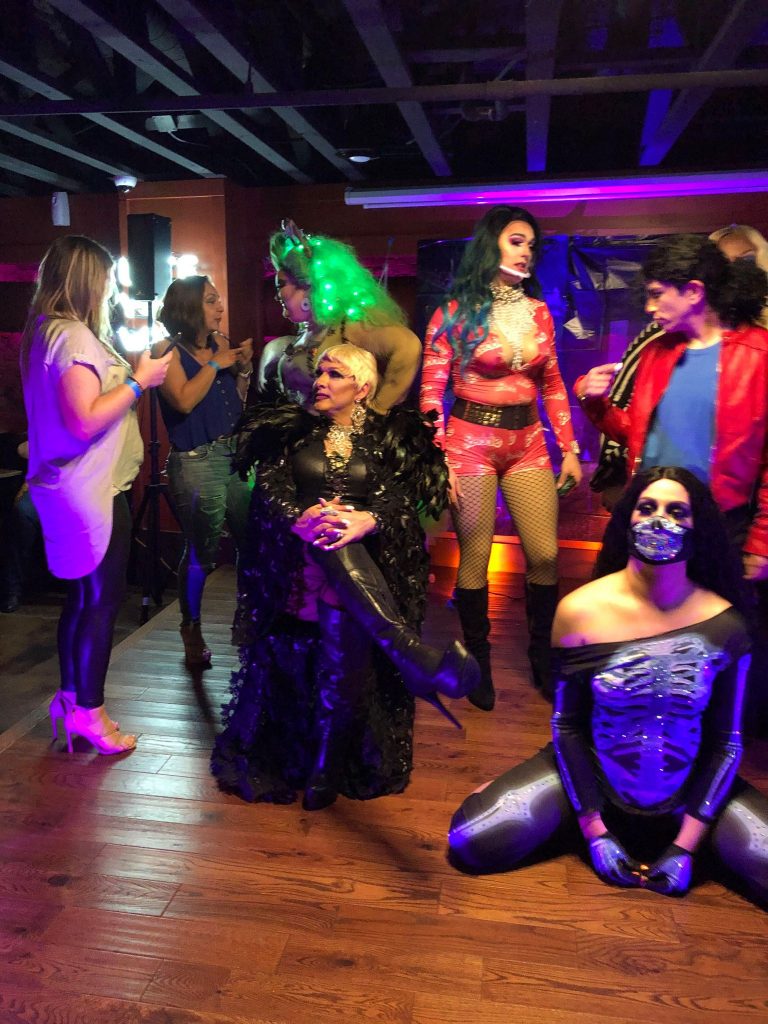 Candy Shaw-Landsberg produced the show alongside her husband Dani Landsberg and performed as a drag queen. Dani was also the MC.
Candy said her friends from Latin Flavors first discussed the event during a Fourth of July gathering at her house. They suggested the drag community perform at their venue because they wanted to bring a more diverse set of entertainment to the community.
"They loved the idea as well that because it was a basement bar named the Speakeasy, bringing back the underground vibe of what drag shows started as," Dani said.
Community Response Before Show
Negativity mingled with excitement for the show due to some community backlash in the Facebook group Rants and Raves of Barrow County, which has 6,100 members. Candy said she tries to remain level-headed when responding to criticism.
Jessica Greene, assistant manager at Latin Flavors, said the few negative comments were balanced by the majority of the comments, which were positive.
COVID-19 Safety Measures
While staff were required to wear masks, guests did not have to wear masks because they were eating and drinking. Performers had the option to wear masks and face shields.
Prior to COVID-19, Dani said that during shows, drag queens would obtain tips from their patrons using their hands or teeth. During the Halloween Drag Show, guests tipped performers by putting cash in buckets onstage or by using Venmo and Cashapp.
The capacity limit was 75 patrons. After announcing that patrons had to make reservations, Greene said the show sold out within a couple of hours.
Positive Reviews
Valerie Richardson, who was in the audience, said the show was "high energy, well-thought out and well-attended." She said she enjoyed the Disney lip-synching the most.
She also said she was glad Latin Flavors chose to host the event despite any initial negative feedback from the community and hopes to attend another drag show in Barrow County in the future.
Melissa Ge is a senior majoring in journalism in the Grady College of Journalism and Mass Communication at the University of Georgia and international affairs in the School of Public and International Affairs.