Emma Laing said she sees health in a diverse way, and she teaches her students the Health At Every Size (HAES) principles to make them aware of weightism and the many factors that contribute to a person's overall body composition.
"A thin or fit appearance symbolize very important values to people like hard work and discipline," University of Georgia Dietetics Director and professor Emma Laing said. "So therefore, if a person is not perceived as thin, even slightly overweight, then the assumption is that they lack self-discipline, they have poor willpower, and then that's where they, as a result, they'll get stigmatized because of that."
HAES principles are centered around the idea that health is diverse and doesn't look like one thing. In recent years, many dietetics programs at universities, like the one at the University of Georgia, have been teaching the HAES principles in order to give students in dietetics a well-rounded view of health so that they can choose how they want to treat patients before they enter the field of healthcare. Laing is showing her students how to check their unconscious and conscious biases toward clients in larger bodies.
"With respect to my students who are going to become future dietitians, future physician's assistants, future nurses, future doctors, [I try to] make sure they look at the whole person, and not make a judgement about weight," Laing said. "That is what I'm hoping to achieve is that they take a pause. It's very hard to change somebody's reactions and their biases, because we all have them, but I think bringing it up in the classroom and talking about it [could prevent them] from mis-diagnosing somebody."
Laing said she worries that people who feel the stigmatization of weightism might experience repeated cycles of weight loss and regain, which can lead to mood shifts, high anxiety and chronic stress. She said that any kind of weight discrimination can perpetuate chronic illness and avoidance of healthcare.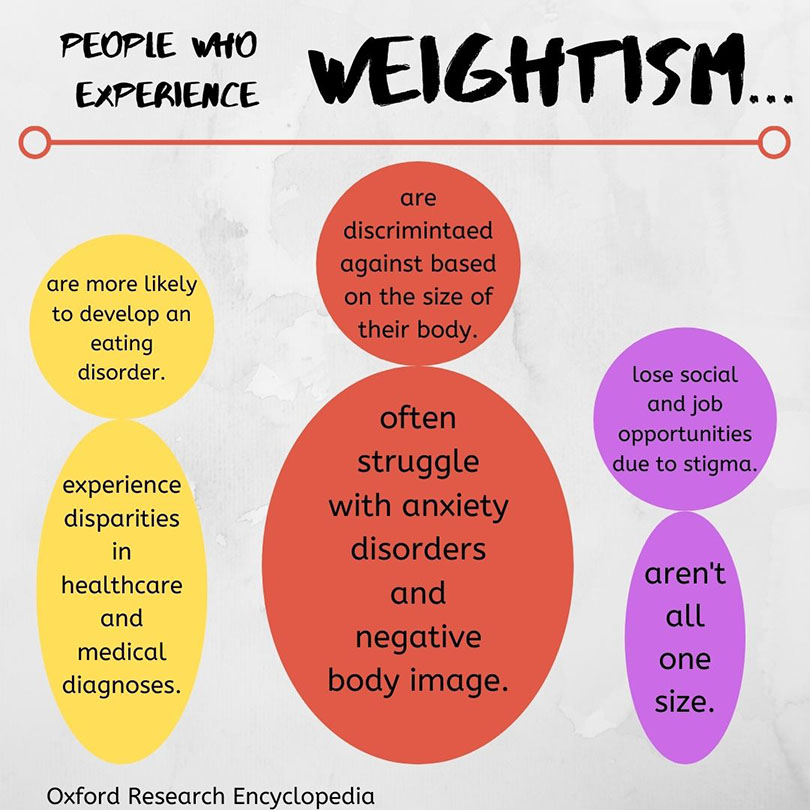 Laing said one of her favorite examples of weightism to use in class is the pop star Lizzo. She has often been in the media for her body size and well-known personal trainer Jillian Michaels said in an interview that Lizzo's body "shouldn't be celebrated."
"Unless she is her doctor with lab values in front of her and you know, any other kind of measure that could describe someone's health, you'd have no right to sing that and you don't know," Laing said. "And personally, I think that her cardiovascular health by watching what she's able to do on stage, and multitask and play the piccolo and run up and down stairs and dance like crazy, that it's probably better than a lot of the students' [health]."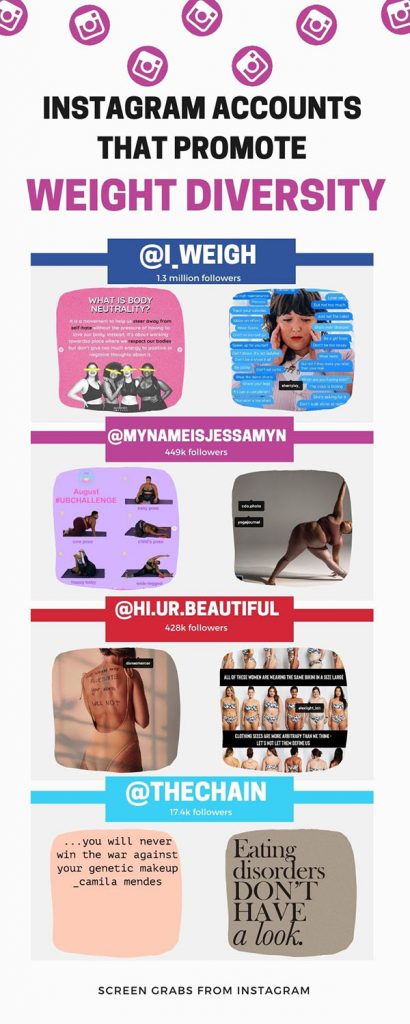 Laing says that health is more than just physical makeup; it involves emotional, spiritual, mental and social factors. Laing herself began her dietetics study in the 90s in order to help people lose weight and to cure obesity. She had been in the field for some time and after hearing from other dietitians she began treating clients and teaching a more diverse concept of health.
Staci Belcher is a dietitian nutritionist at the University Health Center. Belcher studied under Laing at UGA and works with many of her clients through a HAES lens.
"I think college campuses are a place with pretty high beauty standards, especially living in the South, there are beauty standards that come along with that as well," Belcher said. "I think that the pressure students face to look a certain way is fairly high."
Belcher is a mentor of the student group BeYou that encourages body image positivity and acceptance on campus.
"I think the biggest misconception would be believing that to move forward with body image, the path is to love your body," Belcher said. "I think that messaging is really perpetuated, that [that] when it comes to body image, you don't have to love your body to have a respectful and caring relationship with it. Research supports that body image can be strengthened independent from a body change."
Laing said she doesn't force or tell her students to teach in one specific way, but that it is important to be aware of the different ways bodies can be viewed. She said she's had students who have changed their view of HAES after taking her class but not all of them will change their way of thinking.
"It is not my job to change someone's mind or to make them feel like this is the only way that they can approach health as a future health care provider," Laing says. "My job is to introduce these two extremes [weight normative and weigh inclusive] and let them figure out where they want to be, and how they want to practice. Step one is realizing that health is much more than just the size of a person or the number on a scale."
As someone with a teenage daughter, Laing said she sometimes worries that images on social media can encourage disordered eating and negatively compare different body sizes. Activities of eating disorders and over-working are shown in a positive light which, in turn, advances those things in people's lives.
"There are Instagram and Facebook accounts and Twitter accounts that are all in that vein of being weight inclusive and their voice is not louder than the diet culture voice, but it's getting there, and it's definitely making waves," Laing said.
Jessica Goodson is a senior majoring in journalism in the Grady College of Journalism and Mass Communication at the University of Georgia.